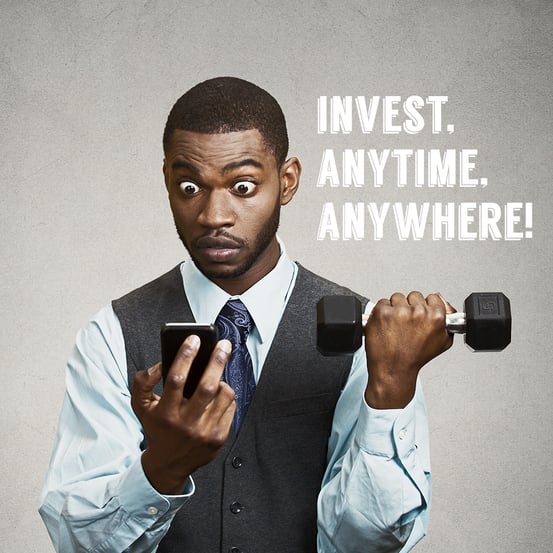 Like with most things, you've got to strike while the iron is hot or you risk losing out on a lekker opportunity. The same can be said for investing – when a moment of inspiration hits, you want to be able to click that 'Buy' button at will. Whenever or wherever you may be. And while we've always made this quick and simple to do, we've previously had to turn you away when you've wanted to place trades out of market trading hours. Not cool – turning away is so not our thing.
We reckon that you should be able to buy shares in the brands you know and love, as and when the moment takes you! So now, whether waiting in line at the grocery store on a Saturday morning or struck by a share-shop urge at 2am, you can open up your EasyEquities account and set up investments any of the shares you want. Your trade will then be ready – bright eyed and bushy tailed – for when markets re-open, when it will be put through as a transaction on your account at the price at that time.
These transactions-in-wait are called Buy Instructions. They'll live with the rest of the neat stuff in your Easy packet under Account Overview where you can view a breakdown of all your confirmed instructions or even cancel them if you want to.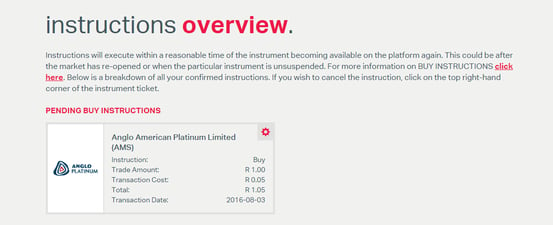 We're not stopping there (because: overachievers). We also know that sometimes you don't want to or can't buy shares in certain companies. Maybe it's because you just don't dig them, or because it goes against your religion, or because you're a director (#Lifegoals)… whatever the case is, we want to help you avoid making an oopsie. That's why we've introduced Excluded Instruments, so you can select your no-go shares from the jump, and they'll be excluded from your baskets or recurring investments. You can even define a period of time for a share to be excluded. So for example if you're associated with or work for a company which is releasing its financial results, you'll experience a kind of lock down on buying shares in that company while it's being audited before the release. You can now define this period of exclusion in your EasyEquities account for that period of time. Set up your exclusions by selecting the My Account drop down and clicking Settings.

To make it easy to remember, you'll see this no-go icon on any of your selected excluded companies: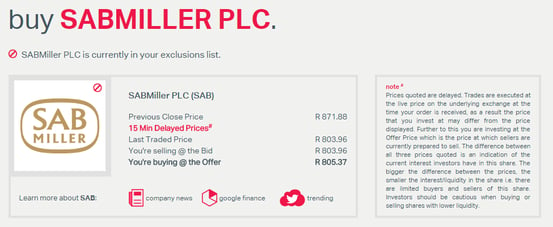 Feel like a lot to take in (So much newness!)? With so much more on its way, you'd better get used to it!