So, you might be new to investing like me, or not so new but don't have a load of time on your hands… Either way, there is a reason people put their trust in bundles for their investment strategy.
What is my investment strategy?
Money honey! We all want it, and most of us need more of it. So, the idea or strategy when investing, is long term wealth creation.
Now some of this jargon sounds a bit confusing – long term wealth creation and strategy… But it's actually quite simple. It's just your long-term goal to make passive income by investing now. Letting your money work for you later, so that you can take time off, and spend it and your extra cash, on things you want!
What are bundles?
Very simply put, a bundle is a group of shares, cherry-picked by a really clever guy or gal who knows what's what in the markets, brands and listed companies. The bundle is then managed by this clever guy or gal to make sure that the your risk is lessened which helps the bundle perform and give you the best return and growth.
This is different to buying shares on your own and seeing what they do (as a newbie myself, I have no idea), because the clever guy or gal knows the in's and out's and knows what the markets are doing. In other words, they are the best babysitters for your investment, taking care of it and nurturing it when it needs by adjusting the bundle and shares and taking action when needed!
Because these babysitters are doing all the hard work for you, they charge a tiny fee, which is the lowest you'll find in SA!
Why buy bundles?
Because all the brainy work is done for you by your bundle babysitter.
You invest, and the babysitter nurtures and manages your bundle of shares so that you minimise risk and get the best possible returns based on your preference.
Our bundles are managed by the leaders in the market whose skills are mind-blowing, which makes sure that you are looked after by the "big guns".
You also get to choose what type of bundle you want! You might be a conservative that likes to see incremental growth, or you might be a cowboy (or cowgirl) that likes to take risks for larger rewards! Yee-haa!
Either way we have you covered!
Who are our babysitters?
We have the best of the best!
Cannon Asset Managers - While they work with numbers, employing the latest technology and research, they work for people. From large pension funds to individual investors, because every one is a person with specific requirements, particular needs, private dreams and personal goals.
Cartesian Capital #Invest - Using their analytical skills they find opportunities in listed fixed income and equities. They look for value in companies that have an edge in their relevant markets and with strong management to capitalise on their competitive advantage.
Emperor Asset Management – the team comprises a highly-skilled, widely experienced group of focused financial experts whose success in generating products and wealth in the investment arena has been proven over a significant period of time. Best performing asset manager across the board with their top performer being the Core International Bundle with a 27.18% return year to date.
Galileo Capital - their team consists of highly motivated and qualified professionals with more than 90 years of combined experience in the financial services industry. By pooling their skills, knowledge and experience, they are able to provide superior products and services to their clients.
Integrated Portfolio Management - believe that the best solutions are a combination of information, knowledge and resources. Best solutions are achieved by gathering the necessary information, having the ability to assimilate the information provided and then having unrestricted access to all the necessary market resources to source the best solution.
Old Stithian Association – The first Matric Class in St Stithans College was in 1956 and this group wasted no time in taking the first steps in the formation of an Old Boys' Association. A steering committee was formed with Michael Lewis (1957) as Chairman and Ronald Rankin (1956) as Secretary with the purpose to arrange a Founders' Day Dinner on 11 September 1959 in the Tudor Room at the Wanderers Club. Respectfully managed by Emperor Asset Management, and where it's Global ETF bundle has had an impressive 26.93% return year to date.
SA Asset Management – their asset class bias lies towards investing in equity where their investment philosophy is to own long-term positions in quality large cap companies that can demonstrate both strong earnings growth and high investment quality over time.
Unum Capital - Whether its research or trade ideas, education & training, access to multi asset platforms, or just some hand-holding, your Unum will continuously work to help you achieve your trading goals.
Validea Capital Management - Validea Capital researched history's top stock pickers and developed computer models that mimic the approaches these gurus used to beat the market over the long-term. Their integrated factor-based models utilize the investment criteria that helped market legends like Warren Buffett, Peter Lynch and Ben Graham outperform the market.
Check out these bundles on offer, or their other bundles which might suit you better.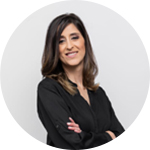 @lailaconlon
Any opinions, news, research, analyses, interviews, or other information contained within this blog is provided by an employee of EasyEquities as general market commentary and does not constitute investment advice for the purposes of the Financial Advisory and Intermediary Services Act, 2002. First World Trader (Pty) Ltd t/a EasyEquities ("EasyEquities") does not warrant the correctness, accuracy, reliability or completeness of any information received from third party data providers. You must rely solely upon your own judgment in all aspects of your investment decisions and all investments are made at your own risk. EasyEquities (including any of their employees) will not accept any liability for any direct or indirect loss or damage, including without limitation, any loss of profit, which may arise directly or indirectly from use of or reliance on the market commentary. The content contained within is subject to change at any time without notice.