In 2015 the leading Internet search engine Google officially became Alphabet, a multinational collection of companies with Google being the biggest under its umbrella. Google's cofounders took on executive roles in Alphabet, with Larry Page serving as CEO and Sergey Brin as President.
Google's share price has increased exponentially from its initial offering price in August 2004, and is often referred to as a value stock. For a quick overview on the share, watch this Alphabet stock analysis video from Amigobulls.com.
So what doies Alphabet look like today? Firstly, it consists of two main divisions: Google and Other Bets. Other Bets includes subsidery companies like home-tech company Nest, internet provider Fiber and life-sciences unit Verily.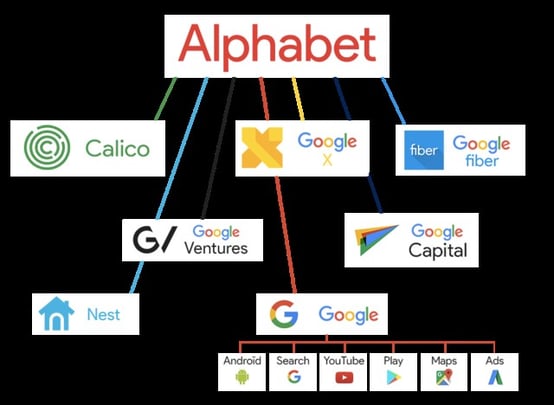 Read the full story from Business Insider on how all of Alphabet's companies fit into the bigger picture here.