EasyCrypto EasyVSTR Conference - 26 February 2022 @ 09:00 AM SAST
A partnership event with EasyCrypto, EasyVSTRs conference, where the world of crypto will be discussed and R5000 will be up for grabs🤓
With crypto-investing becoming a reality to an ordinary citizen, EasyEquities will be hosting the EasyCrypto EasyVSTR Conference that everyone can attend (for free!😉), that's from retail investors to someone who still wants to learn more about the world of crypto-investing.

A two-hour jam-packed conference featuring, fire chats, panels and recordings exploring the world of cryptocurrencies and EasyCrypto10. The conference brings together top CEOs, authors, editors and heads of departments in the world of crypto, and creates a safe and fun place to learn with no jargon and complications.

(Click on the logo above to invest)
Join Our EasyCrypto Conference Hype Train🚂
We will also be running a Twitter competition!🤑. We will be giving away a R5000 EasyEquities voucher to one lucky EasyVSTR!. All you have to do is attend the conference, tweet about the INVSTR Conference using this pre-populated tweet, or write your own original featuring #EasyCryptoConfernce & #EasyEquities hashtag, tag @EasyEquities and @EasyCrypto in your post.
What's on the agenda?🤔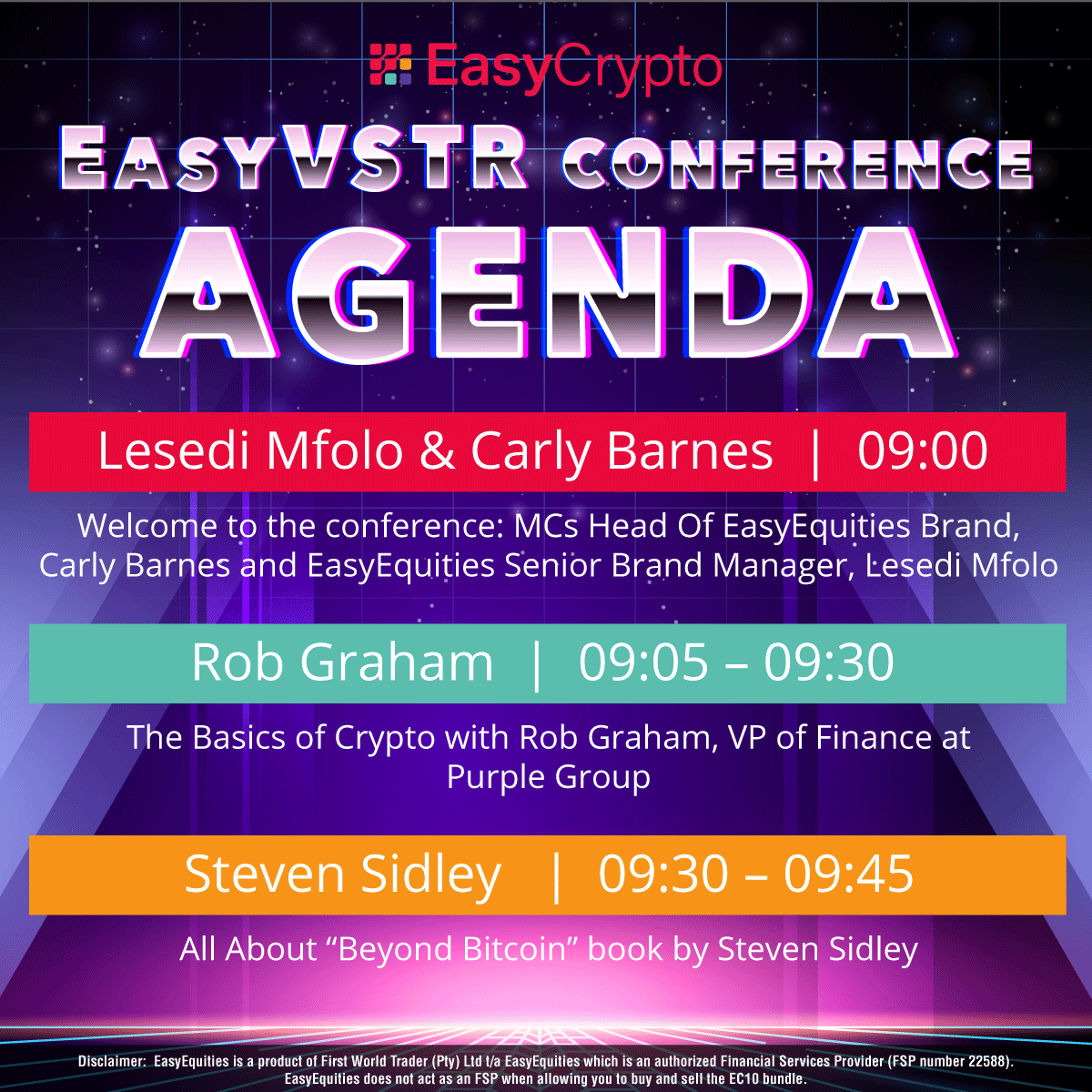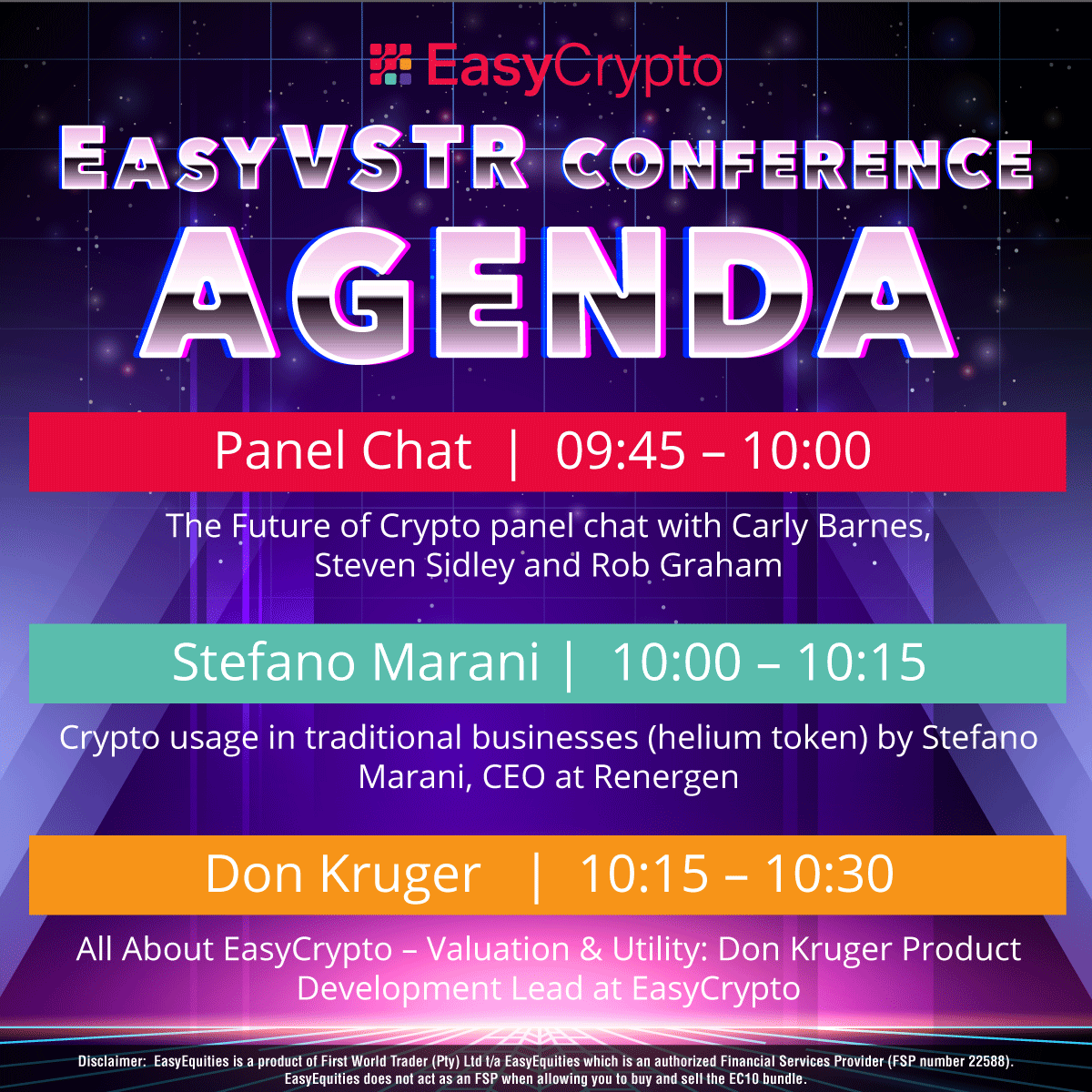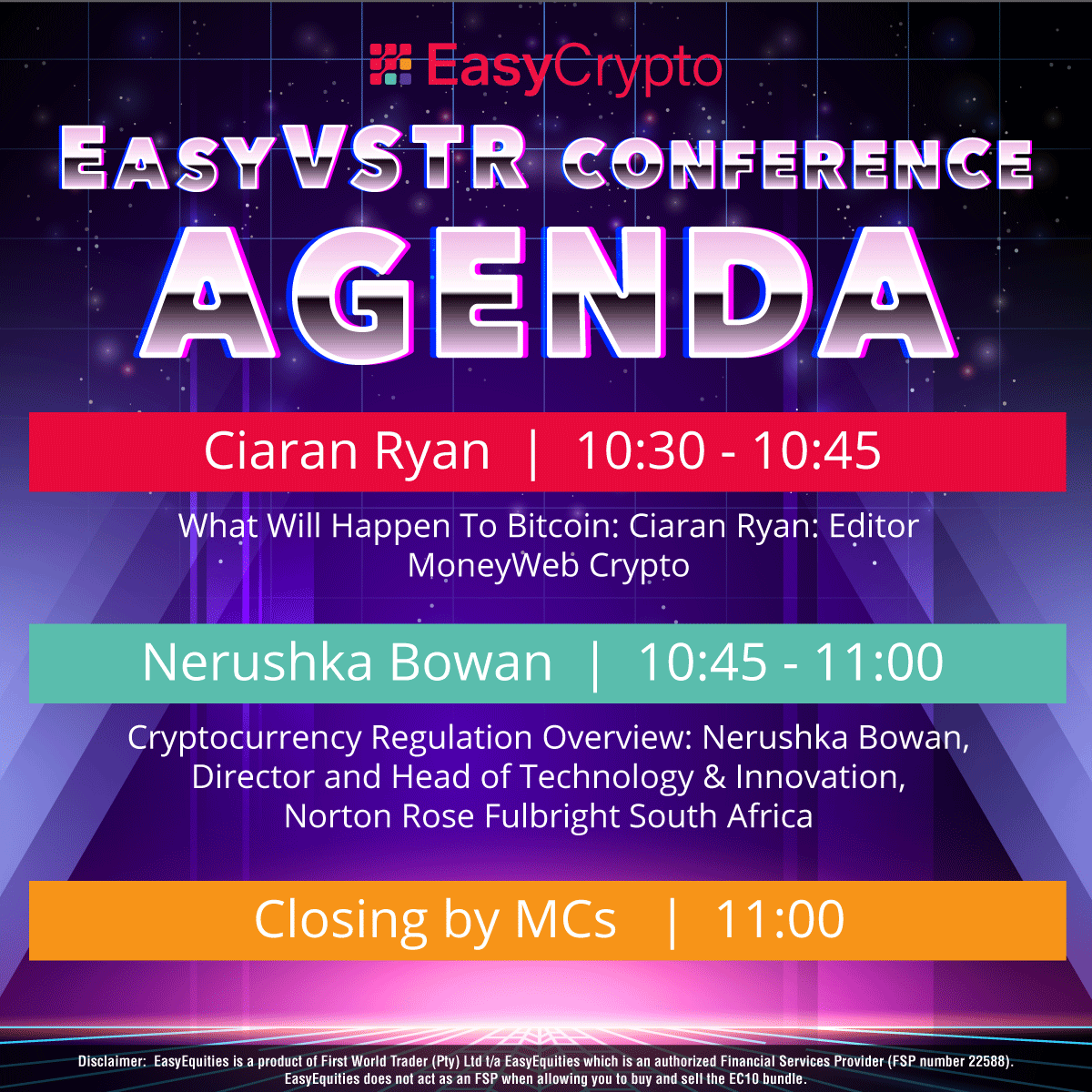 As the INVSTRs Conference wraps up, the MCs will give a summary, and the prize giveaway will happen after the conference.
Instead of waiting for someone to tell you, you could hear for yourself; An opportunity to participate in an event where knowledge, wisdom, and experience will be shared.