EasyEquities sponsored the Indie Room at this year's Gaming Forum, hosted at the Mesh club by GameNation. I had the honour of attending the exciting event as a representative of TeamEasy this year, in what could be the start of an awesome partnership and collaboration. The gaming community in South Africa (eSports in particular) is a growing space, and we're excited to learn from the wider community.
While our country's investment culture is growing, we want to compete with the rest of the world's largest markets. These ambitions are not only similar to the gaming community's, but they are actually aligned in some ways.
The eSports space in SA has a strong tight-knit community much like the FinTech space in the country, but they share the same limitations:
We lack the technological reach. While both communities show promise for growth, South Africa as a whole lacks the facilities to challenge the global powerhouses. In the words of local gaming legend Barry 'Anthrax' Louzada, "Access is key." And this lack of access is one of the biggest barriers the two industries face in SA. All the info and education you need can be found online, but what's the point of it being there without any way of getting to it. Data must fall too, we haven't forgotten.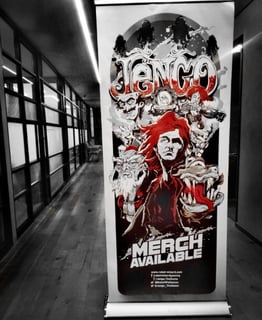 While the technological issues may sound like a HUGE hurdle to breach for both industries, this is precisely the reason why the gaming community and the fintech guys need to work as a team. Magic can happen when two industries and communities work together toward a greater solution.
While we may need more material resources, creativity may go a long way in getting us closer to resolving the bigger issues faced in the country. And that's precisely what gaming and fintech have to offer, creativity and cost-efficiency.
That is why EasyEquities have embarked on a journey with Game Nation, both of whom seek to lead the creative charge in addressing issues of access. I'd love to see the two worlds collide, and provide the greater community something to champion. They also just want everyone to have fun while we're at it.

Jengo: South Africa's latest adventure game