On Monday 18 April, the Financial Intermediaries Association of South Africa (FIA), held a Short Term Insurance Broking Summit at the Sandton Convention Centre, bringing over 600 brokers together for some need-to-know industry info – like how to keep innovating and churning out disruptive, brilliant ideas in a world that seems to change every millisecond. Blink, and there's a new status quo.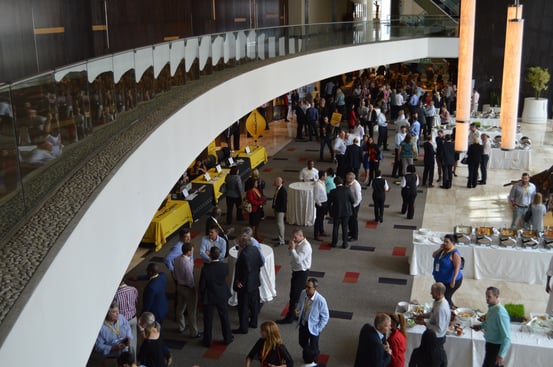 Our own Carel Nolte (@carelnolte), Head of Communications here at the Purple Group, was MC'ing the event. Nolte also helped put together a power panel of women to chat about industry challenges and opportunities as well as the importance of mentorship. Panellists included Caroline da Silva (FSB); Christelle Colman (MUA); Delphine Maidou (Allianz); Drew Schnehage (Hollard); Tetiwe Jawuna (Standard Bank); and Thokozile Ntshiqa (Sasria). The debate was one of many scintillating discussions delivered by top dogs in the insurance game. This included Google SA CEO Luke McKend, who hosted a session on how tech innovation and disruption affects consumers; as well as Hollard Broker Markets Exco member Justin Naylor (@JusNails), who launched #bringbackthebroker – an initiative which aligns with his passionate belief that the broker model is still relevant, despite the numerous challenges it faces.
The summit closed on a high note with Nick Binedell (@NickBinedell), Founding Director and Sasol Chair of Strategic Management of the Gordon Institute of Business Science, delivering an inspiring speech on South Africa as the place for innovation. With ample opportunities waiting to be grabbed, Binedall believes the future is bright for South Africans.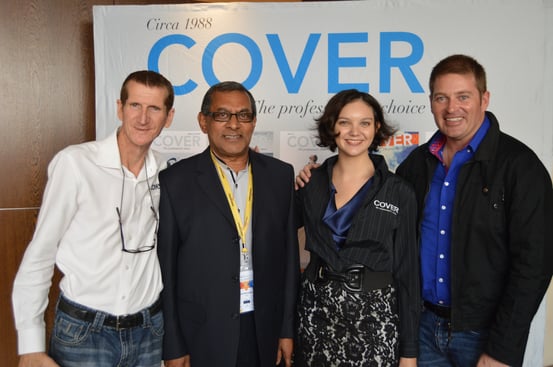 Aside from effective info and discussion, the event served as a hub for networking and connection. Tony van Niekerk (@covertony) and Katya Stead (@katyalebeque) of Cover (@COVERchat), leading local insurance industry publication, are pictured above with Nolte and FIA President Jay Ramsunder.
Get more on the summit by checking out #STIBS2016 on Twitter