The 26th Annual Raging Bull Awards hosted by Personal Finance, took place on Tuesday, 1 February 2022. These prestigious awards recognise the best performing Unit Trust managers in the industry.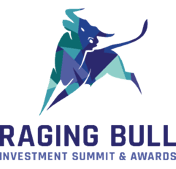 We currently have 74 Unit Trusts on the EasyEquities platform across the RA and TFSA accounts. A unit trust is a collective investment scheme (CIS) which enables you to pool your money with other investors into a single portfolio. The portfolio is divided into equal portions called "units" and each unit is valued daily. The "unit price" is based on the value of the market value of the instruments in which the pool of money is invested.
Unit Trusts are actively managed by an appointed asset or investment manager in accordance with its theme. EasyEquities has a list of top performing asset and investment managers in the industry, providing EasyVestors the opportunity to get managed funds in their portfolio for minimum fees.
Out of the 74 Unit Trusts on our platform, 7 of the providers on EasyEquities have won the Raging Bull Awards for their 2021 performance in the following categories:
Still wondering why other thousands of EasyVestors have invested in Unit Trust? Check this out:
For more info around Unit Trusts visit out FAQ section.
Happy Investing!

Any opinions, news, research, reports, analyses, prices, or other information contained within this research is provided by an employee of EasyEquities an authorised FSP (FSP no 22588) as general market commentary, and does not constitute investment advice for the purposes of the Financial Advisory and Intermediary Services Act, 2002. First World Trader (Pty) Ltd t/a EasyEquities ("EasyEquities") does not warrant the correctness, accuracy, timeliness, reliability or completeness of any information (i) contained within this research and (ii) received from third party data providers. You must rely solely upon your own judgment in all aspects of your investment and/or trading decisions and all investments and/or trades are made at your own risk. EasyEquities (including any of their employees) will not accept any liability for any direct or indirect loss or damage, including without limitation, any loss of profit, which may arise directly or indirectly from use of or reliance on the market commentary. The content contained within is subject to change at any time without notice.