For EasyEquities, 2016 has been by far one of the greatest years. Not only because of the awards we've won, but because of the impact we were able to have on South Africans. A 275% increase in the number of clients that are using our platform from the previous year is a positive sign that we are paving the way for more inclusive and accessible investing.
Last week we hosted our last seminar for the year and in a final show of appreciation to all attending members of our community, we invited Pablo Clark Racing to show our sponsored Purple Group Ferrari – what a sight! Pablo Clark Racing is a company which specializes in services, sales and support for Ferraris in South Africa. The seminar offered attendees the opportunity to learn more about the platform and hear from one of our traders, Paul Chakaduka about what has been happening in the markets lately.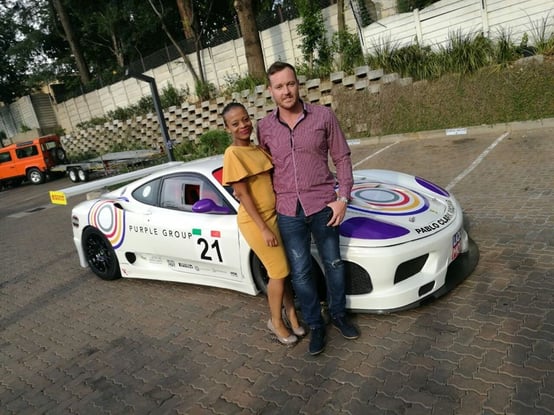 It was a great day/night indeed and every one had a lekker time. I am filled with excitement in anticipation of what the New Year has to offer the Easy family. Next year holds so much opportunity for South African investors! If you're keen to attend one of our seminars in 2017, don't hesitate to give me a shout at omagwentshu@purplegroup.co.za.