Today, South African's woke to the news of President Zuma's latest cabinet reshuffle.
Biznews have helped keep us up to date with the various developments. In their newsletter this morning, they expressed their views on the #cabinetreshuffle.
"Zuma over-reaches: Gordhan, 4 other ministers fired, Gupta "associates" in."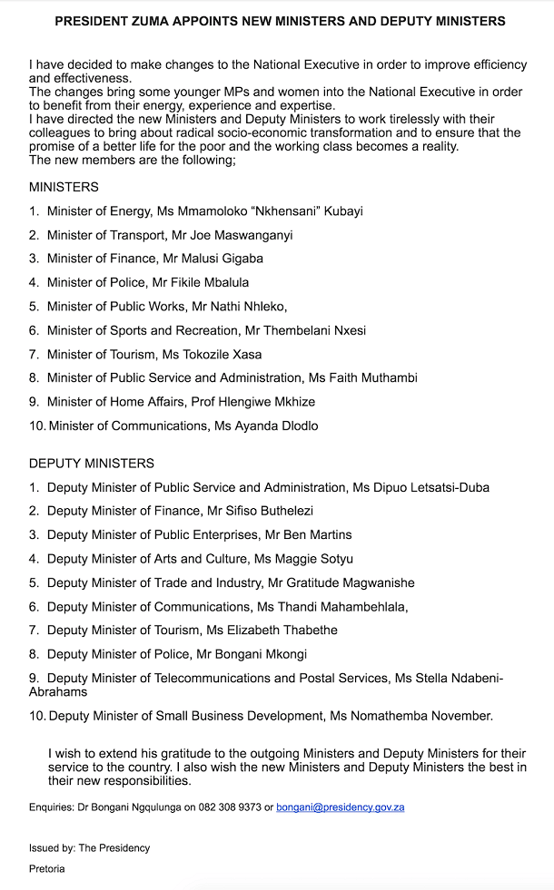 The news has been awash with updates and various view-points as the country attempts to figure out what the future has in store for us as South Africans and our markets.
Here are some of the best news resources reporting on the topic:

Also check out the Purple Group blog for relevant market commentary and updates.