On the 1st December 2020 we hosted a webinar with Michelle Noth, Client Coverage Executive at CoreShares Asset Management on what does portfolio construction mean?
In the webinar Michelle discusses some of the ways that investors use ETFs to create a diversified, global portfolio. As well as working through several examples of portfolio construction and learn practical tips for combining local and global exposures to create a desired outcome.
For a recording of the webinar please click on the image below: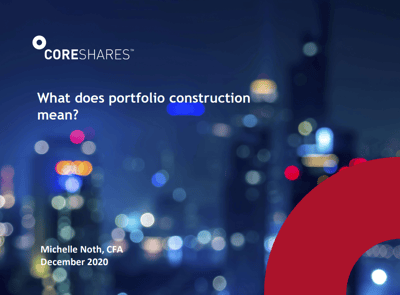 To view Michelle's presentation please click on the image below:
Over the past few months we have held a series of Coreshares webinars focusing on different aspects of ETFs, ranging from what is an ETF, to how can I trade offshore via the JSE. Make sure to check them out HERE.