On the 7th May 2020, Satrix launched their SA Bond ETF. It was a very special occasion as it was also the first virtual listing on the JSE. Later on in the day we hosted a webinar with Yusuf Wadee, head of exchange traded products at Satrix to find out more about the product and bonds in general.
During the webinar, Yusuf discusses bonds, how they work and why you should add them to your portfolio. He also goes into depth about the new Satrix SA Bond ETF.
For a recording of the webinar please click on the image below: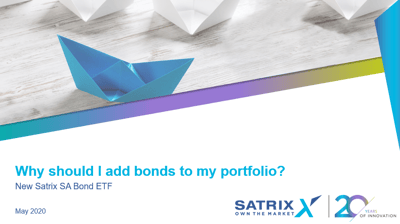 To view Yusuf's presentation please click on the image below: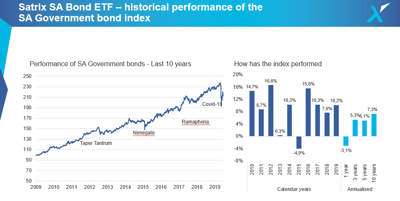 To invest in the Satrx SA Bond ETF on EasyEquities click HERE.
To find out about other Satrix products visit our EasyETFs site.