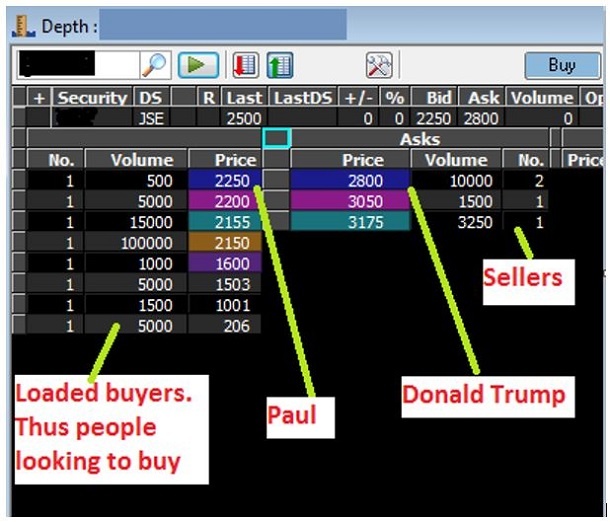 "It's worth what someone is prepared to pay for it". Ever heard this before ?
This statement applies to just about everything we're exposed to in life when trying to ascribe value to something, and it's probably true most of the time.
Perhaps the most obvious examples would be of a seller of a motor vehicle or a property, the seller will generally always think it's worth more than the buyer, hence the asking price is typically higher than the buyers price. The process that follows thereafter to the point where the buyer "meets" the seller (in price terms) and concludes the transaction , is largely indifferent to the electronic meeting of a buyer and seller of shares online.
Participation in the market can broadly by divided into two parts, active or passive participation or otherwise referred to as price makers or price takers. The characteristics of each type of participation differ slightly, with each presenting slight advantage or disadvantage. Let's explore these a bit deeper. With reference to the quote window below the highest price a buyer is prepared to buy at (Bid Price) is 2250c, whilst the lowest price that a seller is prepared to sell at (Offer or Ask Price) is 2800c.