My neighbour loves carrot cake. I'm more of a lemon meringue person - different strokes for different folks. Not everyone likes the same things.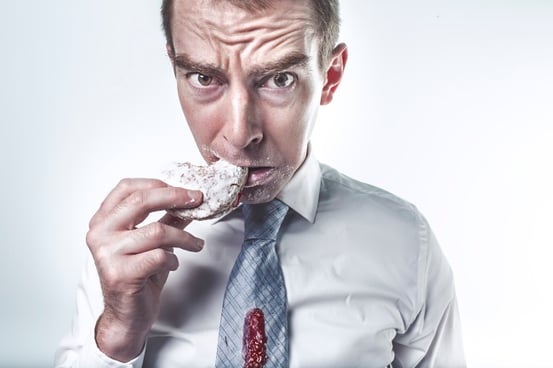 We get it – that's why we've got a range of options lined up to guide you through your share shopping experience. We've just launched baskets – a way for you to buy a group of shares pre-selected by a smart someone else with a solid strategy. Baskets are booming baby! As of 13 June, 162 of you have invested in the Full Shackleton Basket and 158 of you have invested in the Lite Shackleton Basket. Full Basket investment amounts range from R4 to R185 000 and Lite Basket investment amounts range from R4.60 to R20 176.60 – which goes to show that baskets are for anyone (even you!) When it comes to picking investments, those of you who find the amount of choice overwhelming will smaak this option. No need to be choozey anymore, it's all sorted for you.
But what if you'd like a bit of both? Here's what you can look forward to (coming soon!):
Bundles
Like to have your cake and eat it too? Who can blame you - cake is the business! A bundle is similar to a basket in that it consists of a bunch of shares which have been chosen by someone you reckon has the smarts: a brand perhaps, or a local personality you really admire, or an accomplished asset manager. The difference here is that you can get a little more stuck in and hands on when it comes to your investment. You can choose to rebalance the bundle, on the recommendation of its creator. Or not – completely up to you. Depending on the bundle creator, you may be able to add and remove shares, giving you the freedom to tweak your bundle as you see fit. If you choose to remove any shares from your bundle, like a basket the weighting will automatically readjust ensuring that you are left with the original value you put in. Bundles are considered a bulk transaction and so you'll only be invoiced once for your buy.
Managed bundles
Because why have only one cake? If you like the idea of a managed account and readjusting shares - which means you're happy for someone to buy or sell shares in your portfolio from time to time to keep the balance between risk and reward where they think it should be – then a managed bundle might be your flavour. Aside from you being able to remove shares at the start, an asset manager takes the reigns with a managed bundle, readjusting shares as and when they see fit.
In a nutshell: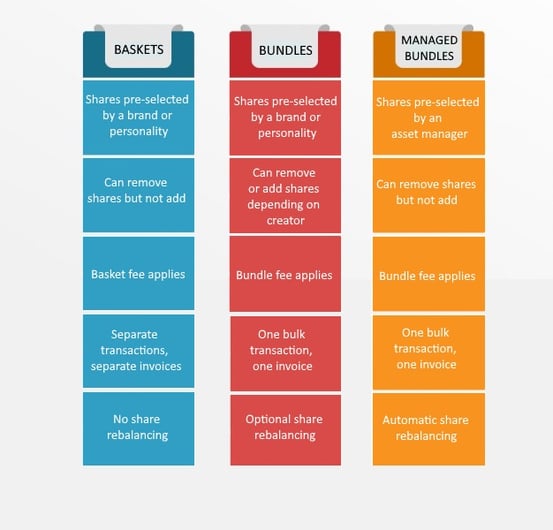 Carts
Sometimes more is more, so we're also giving you a swift and simple way to buy all these new and awesome things! Soon when you open up your EasyEquities account to transact, you'll see a shopping cart icon in the main toolbar. The cart function will allow you to shop for more than one share without having to check-out after each selection. When you're done and ready to pay for all your purchases, you'll be able to adjust weights; add or remove shares; and assign a value to your transaction. Nifty right?
In the future you'll even be able to save your cart contents as a bundle.
What? Mind. Blown.
More details on that to come.