Meet some of our EasyEquities you-sers who are growing their wealth in different ways, for different reasons at different stages in their investment journey!
Tshepo Kgapane AKA Dj @ Large
Age: 25
Modus Operandi: I'm a kickass radio broadcaster at YFM, a mix DJ, masters of ceremonies and motivational speaker.
Twitter handle: @Large_thedj
Favourite quote: "You must be willing to do the things today that others don't do, in order to have the things tomorrow, that others won't have"- Les Brown.
I religiously invest about 40% of my salary every month. I also invest lump sums sporadically from any events, brand campaigns or endorsements that I acquire through other gigs via the entertainment industry. I love seeing my investments grow and also discovering new companies to invest in through EasyEquities.
I've also started using my TFSA. Saving is important to secure ones financial emancipation and freedom. The future is unknown and saving creates a cushion of safety, independence and certainty. I operate in an industry that has no guarantees. The harsh realities for those starting out is that there is no medical aid, pension provisions or guarantees of contract renewals. So saving becomes even more important for individuals in the entertainment industry.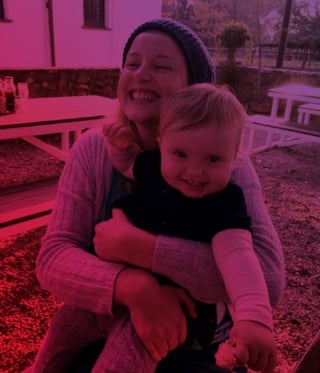 Baby Isla
Age: Just turned 1
Modus Operandi: Investing guru in the making!
Isla opened her account with EasyEquities when she was 1 month old. She is a shareholder in Naspers, Old Mutual and Purple Group and has managed to produce a 24% return in her first year of investing.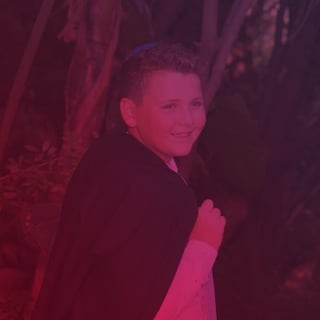 Alex Schewitz
Age: 13
Modus Operandi: Aspiring currency banker and entrepreneur
Favourite quote: "What you put in is what you get out"
Since a young age I've always been fascinated by the stock market. So for me it's always been a passion! I made my first investment in Discovery Health when I was 12. When I'm trying to pick companies to invest in I first read up on the company and I see if they have potential and where they are going in the future. If they meet what I'm looking for in a company then I invest in them using any money I've saved up as well as money that I got from my Bar Mitzvah last year. The trickiest part about investing is having patience and not being an aggressive trader. Seeing what you have put in and how it has grown is the best part!
Wesleigh Lloyd
Age: 38
Modus Operandi: I work in advertising as a Digital Creative Director.
Twitter handle: @wesleighLloyd
Favourite quote: 10 % is 10%
I'm a reluctant warrior. I learn by trial and error.
I use 10% of my monthly salary for investing - as this is hard-earned money I use the rest of the month to read up on investing and track company information. I try my best to take an educated approach to investing. My current portfolio strategy is to split between major industries, then choose brands within these verticals that I know or use. I first track the share's last 5 years' market performance, then make a decision based on that.
The best part about investing is taking the emotional side out of it and realising that no matter how we have invested, we all feel the same when the market goes up or down. It's not about the person next to you investing R100 000 and you investing only R1 000. It's about the experience and what the money means to each of us in our own lives.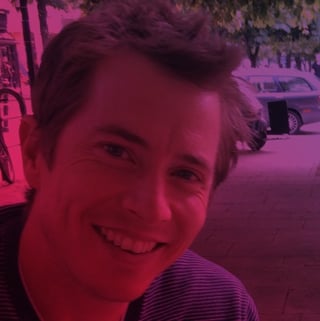 Guy Pitman
Age: 35
Modus Operandi: Business Development for an insurance group
Twitter handle: @guypitman but I don't really use it
Favourite quote: "Don't go around saying the world owes you a living. The world owes you nothing. It was here first." - Mark Twain
I like to think I am a rational optimist with a desire to spend my time and energy on experiencing things and building relationships rather than subscribing to societal norms.
Since I signed up with EasyEquities I've invested a little every week (on a Monday). I pick companies in a couple of different ways. I get a lot of information through listening to people's conversations who are involved in wealth management or stockbroking etc. The best way in my view is to go on the internet and look up a couple of the well know fund managers (Alan Grey, Coronation etc). Then I look at a fund or two that have good track records and returns. You can often find out what their top 10 stock holdings are and what the weightings are. I then just copy them. The average wealth manager in SA running an individual's portfolio will have very similar stocks and weightings.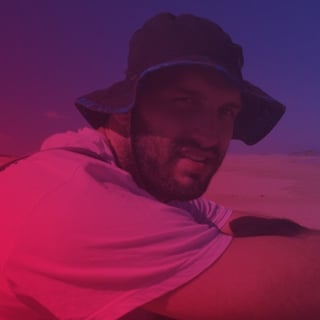 Tinus Sonnekus
Age: 33
Modus Operandi: I work for STEM in ACTION and lecture physics and chemistry for grade 10 to 12 learners who visit the labs.
Twitter handle: @Titus_82
Favourite quote: "Trained by the best to be the best."
My #lifegoals are to stay true to myself, finish my PhD in marine phytoplankton and surpass my annual savings contribution with interest and dividend payments. Saving is important because I want to be financially free. Compound interest, love it.
Currently I invest about 20% of my salary every month. I also do big chunks from any extra monies, e.g SARS, bonus, etc. And now and then when I get a spending urge I transfer a few rand to my account and purchase a share or two.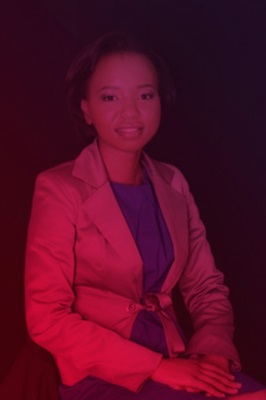 Lerato Mahlangu

Age: 27
Modus Operandi: I am a Market Risk Analyst at one of the big four banks. I am also the founder of PowerMani, a financial education company.
Twitter handle: @lirajazmine and @powermani
Favourite quote: "Prediction is very difficult, especially if it's about the future. "- Niels Bohr
I am extremely driven; a hard-fighting soldier with a spirit of Muhammed Ali. I am looking for opportunities to grow and encourage the youth of South Africa to aspire to be financially free.
My parents were not able to pay for my university fees so I have had to pay the student loan after I completed my undergraduate degree. As much as I was privileged to be working I still felt that my salary did not afford me the lifestyle that I wanted. The only way that I could permanently change my financial situation was to start investing. I have a healthy portfolio of ETFs, unit trusts, and a money market account. However, I do see the value of active investing.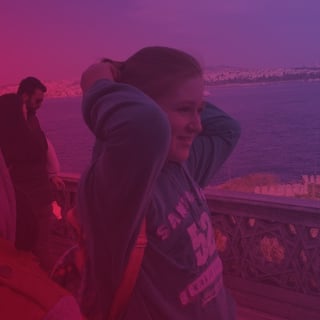 Lily Roberts
Age: Almost 12
Modus Operandi: Still in school
Favourite quote: "We are all a little weird and life's a little weird, and when we find someone who's weirdness is compatible with ours we join up with them and form a mutual weirdness and call it love." - Dr Seuss
I started my investment journey when my gran bought me some unit trusts for my 8th birthday. I now have a TFSA and although I don't get enough pocket money to invest I do get royalties from a song I worked on with Die Antwoord called "I Fink you Freeky" – I use that money to invest on EasyEquities.
If I had 10 million rand to launch an entrepreneurial idea I would start a creative entrepreneurs hub and invest in other people's creative businesses so they can make their ideas happen and make money.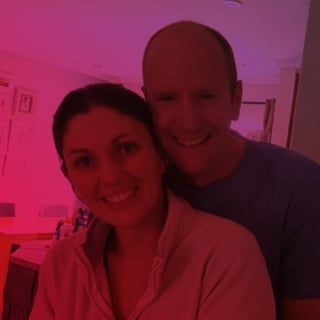 Dan Riddell
Age: 35
Modus Operandi: I'm a youth pastor
Favourite quote: "Each year try creating stories" - I'm not sure who said it
I have made it a habit to put something aside each month. Since starting with EasyEquities, I have found myself investing rather than spending money on junk. Why by a chocolates and chips from Pick n Pay when I can buy Pick n Pay shares! When it comes to choosing companies to invest in I've started off with what I already know. I've done my homework to see what people are saying about the company, look at their performance over the past few years and also look at their financial reports. I have found the question Warren Buffett asks, "What do I think this company is worth" to be very helpful.