Film and television make for a wildly different kind of investment when it comes to your personal tastes and preferences. I have found that having diversified mix of movie favourites makes for great return on social investment. As a cinephile, having a good pick of blockbusters, indies, thrillers and pure comedy has opened up a lot of avenues of opportunity in social settings. Let's call this my version of Factor Investing.
What is factor investing?
A collection of investments that should beat the market average on returns for the investor. Yes, a collection of shares, rather than that one stock that would, in theory, propel your stock portfolio to the stars. There are five factors that determine which stocks these are, hence the name. Here are the five factors:
Value: These are stocks that are relatively cheap compared to their assets. These shares tend to do perform better than their more expensive counterparts.
How it's determined: this is usually figured out by looking at a company's free cash flow, price to book, price to earnings and dividends.

In film & TV: these are the low-budget indie films that do well in the box office as well as critical acclaim (Blair Witch Project, Paranormal Activity, Mad Max, Napoleon Dynamite, Doctor Who)
Momentum: This category describes stocks with an upward trend in price. Sure, stocks tend to fluctuate in price when you're looking at day-to-day charts and trends, however there are shares which show a more linear trend in price when looking at the medium to long-term price movements.
How it's determined: this is usually found by looking at relative returns over a timeframe (3 months to a year).

In film & TV: these are cult classics that have collected high revenues through merchandising and royalties over longer periods instead of the flashes you see with some flicks that experience inertia in the weeks that follow a film's release (Star Wars, Black Panther, Rocky Horror Show, Pulp Fiction)
Size: It has been found, by researchers, that portfolios which contain small-cap stocks show higher portfolio returns on average than portfolios made up exclusively of large-cap stocks.
How it's determined: investors can realise size by looking at the market capitalisation of a stock

In film & TV: this where you find shows and movies made up of relative unknown casts and actors that produce a hit, or ensembles before they individually blow up into super-stardom (American Graffiti, The Outsiders, Fast Times at Richemond High, Black Hawk Down, 30 Rock)
Volatility: Researchers suggest that stocks with low volatility produce better returns than highly volatile ones.
How it's determined: a common method use to calculate volatility is through measuring standard deviation over a short to medium term period (1-3 year period).

In film & TV: best understood through the series lens, these are shows that have garnered critical acclaim consistently throughout the show's run (Breaking Bad, The Wire, Game of Thrones, Community, Rick and Morty).
Quality: Finally, these are the sum of parts that make for good business, therefore a stock that is to perform well. These include consistent stock asset growth, strong corporate governance, low debt, and stable earnings.
How it's determined: investors find these shares through identifying a company's return to equity, debt to equity, and earnings variability.

In film & TV: these are the movies and shows which have the best chemistry among cast, healthy budgets, directors' cuts & blooper reels (nothing highlights the quality in a project more than the excess material it produces), and box office revenue (Rush Hour I, Game of Thrones, The Dark Knight, Inception, 2001: A Space Odyssey, The Untouchables).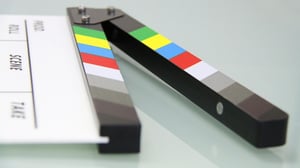 Analysts will correct me in highlighting that there are far more factors to consider, and they would be right. This insight excluded Macroeconomic factors that influence all markets (i.e inflation, economic growth, liquidity, etc). Cinephiles may also chastise this list for excluding a number of cinematic factors and agents that play a bigger role in the successes and failures of some motion pictures (like producers, location, and the underrated, director of photography). To both sets of analysts and connoisseurs I have a compromise: share your insights. The spotlight is on you.