Why does Cartesian Capital MD Anthea Gardner still find herself running in short-shorts in this weather? And what has this got to do with tech stocks?
The fourth Cartesian Talks webinar (some say the best yet!) was hosted on 9 July via Zoom. The event attracted more than 100 investors of all levels, keen to find out how to make the most of their money.
As always, Anthea was the host, ably assisted by yours truly. The special guest on the webinar was Rapelang Rabana, who provided some excellent insight into the local technology market as a potential investment destination. Rapelang has degrees in both computer science and business science, and as such is highly qualified to talk on the topic.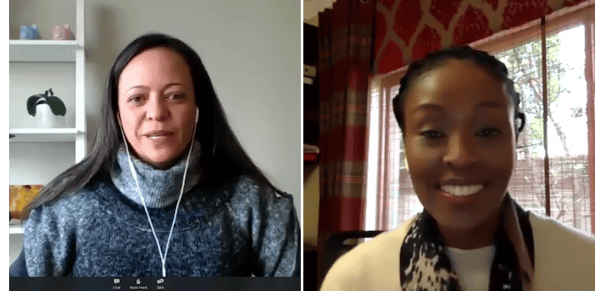 Anthea Gardner and Rapelang Rabana
Here are some high level topics that were discussed, stories that were told and questions that were answered. (You can watch the full webinar here for all the detail).
In fact, since 1992, when it was R3.05 for a US dollar, the rand has weakened more than 500% to Thursday's price of around R17.20.
Of course, that depreciation doesn't follow a straight line. There are domestic and global events that influence the value of the rand in the short term. Have a look at the graph below to see the impact of some of these events between 2008 and 2019.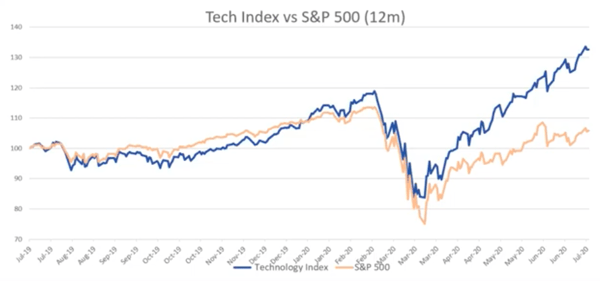 Tech has taken over from energy as the top sector in world markets by market capitalisation. (Where were you in 2008 when oil hit $100 a barrel? And what were you doing in 2018 when Apple's market cap hit $1 trillion?)

A grocery delivery service called Webvan was started in the US in the late 90s. It went bankrupt after five years. Why?

The tech index is outperforming the S&P500 quite considerably

There is often a massive disconnect between a share's PE ratio and its price behaviour

US capital is patient. African capital is more myopic. We need to adopt a longer-term view

Our small local market shouldn't prevent us from designing tech for scale (for example, EasyEquities!). We need to innovate and experiment more. What's holding us back?

Where to for fintech, insurtech and proptech?

South African consumers need to support local companies more

"Schools of experience" – the corporate mindset v. the entrepreneurial mindset

Who would have thought that Checkers would become South Africa's leading online grocery shopping service?

Section 12J investments – are they all they're cracked up to be?

How VCs become great

How can tech start-ups access their markets in a sector that's become very gridlocked?

How does internet bandwidth, especially the introduction of 5G, impact on the tech market?

Should I buy, hold or sell tech stocks?

How to find good stocks early…
All of that incredible information – and more – was shared in just one hour! (Including the bit about Anthea's short-shorts).
Some closing advice from Anthea and Rapelang: "Don't be an average investor. Be brave. Educate yourself." That's what these sessions strive to do… To educate active investors.
Watch the full talk below:
Keep an eye on this blog and our social media channels for details of the next Cartesian Talks webinar.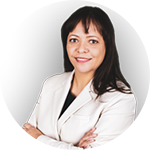 Anthea Gardner
Any opinions, news, research, reports, analyses, prices, or other information contained within this research is provided by Anthea Gardner, founder of Cartesian Capital (Pty) Ltd as general market commentary, and does not constitute investment advice for the purposes of the Financial Advisory and Intermediary Services Act, 2002. First World Trader (Pty) Ltd t/a EasyEquities ("EasyEquities") does not warrant the correctness, accuracy, timeliness, reliability or completeness of any information (i) contained within this research and (ii) received from third party data providers. You must rely solely upon your own judgment in all aspects of your investment and/or trading decisions and all investments and/or trades are made at your own risk. EasyEquities (including any of their employees) will not accept any liability for any direct or indirect loss or damage, including without limitation, any loss of profit, which may arise directly or indirectly from use of or reliance on the market commentary. The content contained within is subject to change at any time without notice.