Satrix is launching a brand new ETF that will track the MSCI China Index and they've decided to make it available to you early, as part of an Initial Public Offering (IPO). This means you could be the first in line to get your hands on this ETF when it is listed on the JSE.
China's economic, infrastructural, and social development is recognised as one of the most important shifts in the global economy during the 21st century. The new Satrix MSCI China ETF tracks the MSCI China Index, offering investors easy access to the broader Chinese stock market. Satrix will replicate the index by investing in the iShares MSCI China UCITS ETF.
You need to make sure you stake your claim in the Satrix MSCI China ETF IPO before the closing date 23h59 Tuesday, 14 July 2020.
Important Dates:
For each rand you invest, you will receive 1 Letter of Allotment (LA) which will be credited to your EasyEquities account on Thursday, 16 July 2020. Think of the LA as a record of the amount that you are willing to invest, until the conversion is announced and the actual shares in ETF/s are credited to your account.

On Wednesday, 22 July 2020, the official listing date for the Satrix MSCI China ETF, those LA's will be removed from your EasyEquities account and your account will be credited with the new shares accordingly.
This offer is available in your EasyEquities and EasyEquities TFSA account and to make the deal even sweeter there no brokerage fees on IPO's? Yep. How cool is that?
To participate in this offer:
Login to your EasyEquities account, select the EasyEquities ZAR/TFSA account. Go over to the "New Listings" section in the stacked menu on the left of the EasyEquities logo or just click on the image below: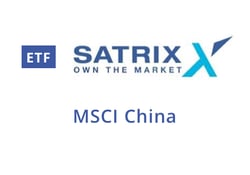 For more information around this offering see HERE. As the world's second largest economy opens up to foreign investors, it is important to understand how to take advantage of the investment opportunities in this global giant. Check out the webinar below with Join Wei Li (BlackRock) and Helena Conradie (Satrix CEO) as they deep dive into this.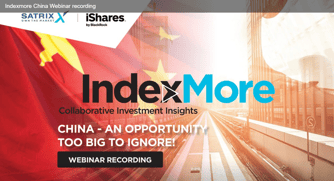 If you want to find out more about Satrix ETFs check them out HERE on our EasyETFs site.