Parking off on your stoep in the Karoo, lacing up for a lap in the Mother City or scouting the surf in East London – there's a good chance you could bump into someone from #TeamEasy. Aside from having offices in Joburg, Cape Town, Durbs and the Eastern Cape, we're jet setting across the country to meet loads of South Africans during Heritage month and beyond to celebrate our culture, diversity, and all the things that make us such a lekker bunch.
Have you spotted our crew among the Jan Braai brigade? They are just over half way through their National Braai Tour Garden Route adventure so keep an eye out for these coal chasers. Come say hi, snap a pic and connect in true South African style with a bit of chop n dop. You can even track the team, who are cruising the coast at the moment in their kitted out Land Rover.
On Sunday 18 September, thousands of runners stampede the streets of Cape Town for the Sanlam Cape Town Marathon. We'll be at the pre-event expo with our PinkDrive mates talking baskets and rubbing shoulders with awesome athletes. You can't miss the Pink parade, so pop in, meet our team and grab a goodie bag for a good cause.

The Jozi Film Festival kicks off this weekend with some really cool local talent taking the spotlight. Not only are there a bunch of SA flicks in the line-up, but some very smart talented filmmakers who shot short films using their phones! The top dog, Colbert Dube, gets a sweet prize from us for having the winning mobile film. We love being able to give Colbert a boost in his filmmaking and investing journey with a cash prize and some moolah in his EasyEquities account – not to mention supporting a great platform for emerging young SA talent. Watch the three mobile filmmaking finalist films:
Winner: Jozi: Love/Hate - Colbert Dube
JoHustleBurg - Mexiy V D Merwe

Crossing the Divide - Ndud Shandu
Reckoginise this guy? He heads up all things Easy in the Eastern Cape and we're going to be paying him a visit soon. We can't wait to get salty and meet up with some of our you-sers in the region to talk investing!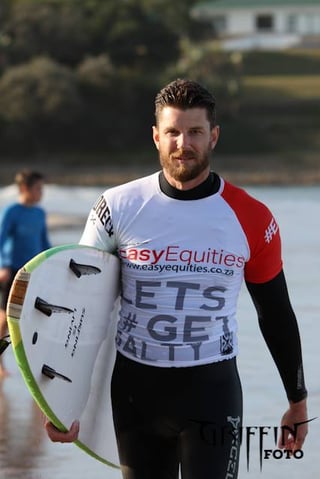 We've got loads more in store for all of you – from Kimberly to KZN – so keep watching this space. Investing is for everyone, everywhere.