It's national savings month, and to celebrate we've partnered with Capitec in giving away some investment spend to new EasyVSTRs using the Capitec Widget.
Register an EasyEquities account via the Capitec App this month and you'll get R50 to invest with - on us! You'll also go into our weekly draw to win R10 000 when you share what you're investing in on Twitter and tag @YFM @CapitecBankSA @EasyEquities #CapitecEasyEquities.
Here are some of the most popular stocks that people are investing in as posted by them on Twitter.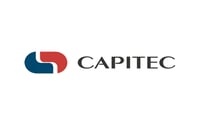 Capitec Bank Holdings Limited (CPI)
Boom, the "Peoples Bank" has been making waves since 1999 and has been defying the odds by innovating and changing the way we look at banking forever.
Despite the current global economic concerns, its share price is way up around 22% over the last year, and there could be more left in the tank for 2022. Compounded annual growth is at a rate of 23% since 2012 which has seen a similar trajectory in its share price and that could signal that growth will not slow down anytime soon.
Regulators like the Prudential Authority are also positive on the financial positions of the South African banking sector. But in other regulatory news, Capitec has been ordered to pay SARS R71.5 million over a failed VAT claim by the Supreme Court of Appeal (SCA).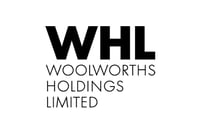 Woolworths Holdings Limited
Woolworths is one of the biggest companies listed on the Johannesburg Stock Exchange. The group has three divisions: Woolworths South Africa, David Jones, and Country Road Group. The group's South African division is the first to be trailing electric vehicles, which will contribute to the group's Environmental, Social, and Governance (ESG) aspirations. This comes after the company also saw strong growth in its online sales.
"We remain steadfast and focused on the execution of our strategies and deliberate in our drive for sustainable growth and sound capital management across the Group," Woolworths stated, commenting on its six months period, which ended in December 2021.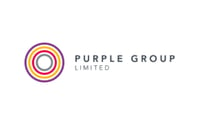 Purple group
Purple Group is a financial service provider listed on the JSE. The group is listed on the 2022 inaugural FT annual ranking of Africa's Fastest-Growing Companies as one of the fastest-growing fintechs. The group is over 50% owned by ordinary South Africans, with EasyEquities leading the growth route as more South Africans access local and international markets through the platform.
The group owns GT247.com, EasyProperties, EasyEquities, EasyCrytpo and Emperor Asset Management. Commenting on its six months period results which ended by February 2022, the company said:
"The fundamentals driving the business are really very good. We're experiencing strong growth in customers and platform assets whilst the cost of servicing and acquiring these clients continues to decrease."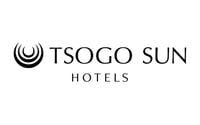 Tsogo Sun Hotels Limited (TGO)
This little light of mine, I am gonna let it shine, is chiming in the offices of South Africa's largest hotel operator as things return to normal.
Well in case you missed it, Tsogo Sun Hotels had a name change recently and is now known as Southern Sun. It runs over 100 hotels across Africa and the Middle East and is the largest player in SA's leisure sector which caters to everybody, and we do mean everybody.
The sun seems to be shining somewhat on the hospitality company as its latest earnings report showed it had narrowed its headline loss. But on the flip side, the global increase in food and fuel prices weighs in heavily on Southern Sun despite its influx of customers.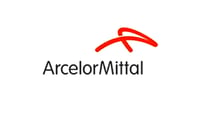 ArcelorMittal
ArcelorMittal South Africa is part of the steel maker ArcelorMittal. The company is the largest steel producer on the African continent, with an industrial presence in 60 countries across Europe, the Americas, Asia, and Africa. Despite the depreciation in value of the past few years, the group has shown signs of recovery as it positions itself as a key role player in South African steel exports. According to the company:
"Despite the volatility from the ongoing presence and repercussions of Covid-19 and its various variants, 2021 was an exceptionally strong year for ArcelorMittal South Africa."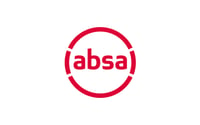 Absa Group Limited (ABG)
Africanacity is a concept that rings true in SA during these turbulent economic and market conditions, but out of the box thinking and innovation has kept the ABSA brand still very relevant.
Going Green (that's the buzzword around town), ABSA is leading the pack with its latest sustainable energy push. The fourth largest bank by market cap is planning to equip 128 of its branches across South Africa with solar power over the next three years. This compliments the global push for sustainable energy and reduces its reliance on Eskom's inability to keep the light on.
Shake baby shake, as the bank starts to shake up its operating model to get closer to customers along with a string of executive changes to enhance transformation. These changes will see ABSA's senior leadership brought closer to its client facing businesses and could translate into, Ka-Ching!