Boris Bulj is the founder & editor in chief of GameNation South Africa, an online portal which features the latest news, reviews and articles for everything related to the world of gaming. He's also an EasyEquities youser who has invested in the companies he uses and encounters as an avid gamer every day – companies like Intel and AMD. Boris says interacting with these companies as both a user and a shareholder, has made a huge difference in his engagement with them.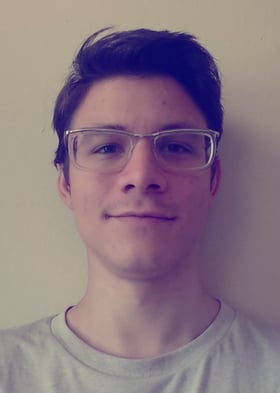 "For most people gaming is not just a hobby, but a passion and in most cases a lifestyle. We all try to do our best to support local and international gaming brands and organisations; however, sometimes these organisations make it difficult to support or reach out to them," says Boris.
"Imagine for a second if we had a way of empowering our voices and making an impact by means of contributing to the growth of our favourite companies and reaping the beneft of that growth as shareholders as well. When you buy a game from a store, that is as much you are going to do for that company until you buy there next game or product. Owning shares in those companies, however gives you the ability to directly have a say, or at least a voice for feedback and suggestions because you are more than just a customer.
"With EasyEquities, the tools for this are here. I signed up to the EasyEquities investment platform and could not believe my eyes when I saw you could purchase and trade shares for Activision, Blizzard, AMD… and the list goes on. After the quick signup process, I funded my account and immediately invested in AMD and Blizzard's shares in my US account. I was pleased to see that after my initial investment of $250 (R2,999), my portfolio in both AMD and Blizzard increased just under 50% to $440 (R 5278).
I believe we should all be buying shares in companies we love and improving them with constructive criticism. If more people bought shares than there would be no need for microtransactions or paid loot boxes."

TeamEasy will be at the upcoming GameNation Gaming Forum on 28 March 2018 so keep checking in for giveaways and more details on how you can get involved in share ownership of the companies that rock your world.