Our TFS-A Team have been saving investors from Tax Free Savings FOMO ahead of the 2018 Tax deadline. Last week these Tax Free Savings stars awarded three #Easy Yousers who had invested in their TFSA baskets with a pair of Plantronics headphones (Super Rad!!). If you still want to deposit funds into your TFSA, you'll need to do so by Monday 26 February (That's today!) at the very latest in order to ensure your funds are allocated before the tax deadline.
Meet the yousers who are taking advantage of their TFSA: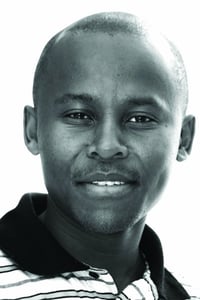 Sebate Rammupudu
Age: 36
Occupation: IT Consultant
TFSA basket invested in: Leave a legacy Basket
How Long have you been investing? 2 years
Why did you invest in this basket? As the name suggests, it is important to me as a parent to leave a legacy for my family by ensuring they have a secure financial future and give my child a head start in life.
Why do you think investing in TFSA is so important? As an investor, you want possible high returns on your investments. Because you don't pay tax on your TFSA earnings, by investing in TFSA you shelter investments that would otherwise be taxed

at the highest rate and eating into your returns.
A word from Super Hero Nicolette Mashile (Creator of the Basket) about investing in Tax Free Savings
"TFSA is true to investing principles it's about combining the right mix with the magic of time and that is why the Leave a Legacy TFSA is the perfect fit for those who want to leave a legacy that even SARS cannot touch."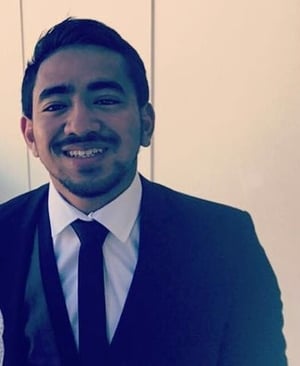 Yan Maw
Age: 24
Occupation: Insights Analyst
TFSA basket invested in: Quintessential Basket
How Long have you been investing?
On Easy Equities, not too long! I found EE when looking for an easy, convenient way to trade stocks, with local support and guidance. I found that EE is quite active on social, and that helps assure somebody new to the game on a platform that does their best to help investors understand more and more about investing. With the introduction of the mobile app, it just makes things easier and more convenient.
Why did you invest in this basket? To be honest, I did see a tweet about investing in the Quintessential Basket would give me a chance of winning the competition and some schweet earphones. But what is nice about EasyEquities is that there is a description about various Baskets explaining about why the Basket was made, and who it is for. This also encourages you to read and learn more about what and where you're putting your money into.
Why do you think investing in TFSA is so important? ? It helps to have a TFSA as it encourages you to save. It is a long-term investment that I think will help if you are patient enough to wait and see it grow. Should an unexpected emergency rise after a couple years, it is comforting to have access to that money tax-free.
A word from Super Hero Quintus Potgieter (Creator of the basket) about investing in Tax Free Savings Accounts:
"Yan Maw purchased the Quintessential Basket, winning him a pair of Plantronics headphones. He is a Junior Marketing Strategist who likes wrestling, and football. Oh, and free stuff. Well, good thing he invested into his tax free savings account with the Quintessential Basket, because, according to Candice Paine, a tax free savings account is the "only free lunch" the government is going to give us South Africans. It's never been easier to make your money grow, with the quintessential investor's basket of ETFs, the Quintessential Basket. Get it now.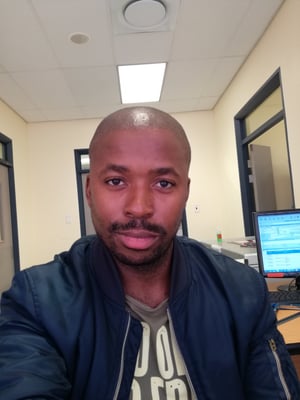 Andile Kheswa
Age: 33
Occupation: Pharmacist
TFSA Basket Invested in: The Secret Sauce Basket
How Long have you been investing? I actually just started out this week, I did not know of EasyEquities until recently when I started following Nicolette Mashile on Twitter and she posted a lot about TFSA, ETF's and so on. All this jargon is still new to me and I still have a lot to learn. I've also started following EE across all social media platforms and have been watching some videos on YouTube as well.

Why did you invest in this basket? As mentioned above, I saw a video posted by Nicolette Mashile on her Twitter page about The Leave a Legacy basket and after signing up with EE and got to the baskets page I came across The Secret Sauce basket and decided to put a little money in there as well. You will notice that I've put in very little money in these baskets, this is because I'm just starting out and I still want to learn more about investing so I can feel more comfortable with putting more money away into my investments. In a way I started with this basket because I just wanted to start somewhere.
So, you did the most important thing, investing in TFSA, why do you think investing in TFSA is so important? I was attracted to TFSA because of the fact that it's tax-free and I thought this was an awesome vehicle to save money with a long-term goal in mind. Like most people, I really suck at saving money so I thought if I can start saving in this account I can be able to put away money that has a potential to grow over time unlike saving in the bank which I have tried and failed miserably. Saving money and growing it over time are two of my most important goals right now and I think this account can help me achieve both these goals.
A word from Super Hero DJ@Large (Creator of the basket) about investing in Tax Free Savings
Get started by planting your seed - The Secret Sauce basket provides the perfect soil to start investing, coupled with all the benefits of a tax-free savings Account.