Just when you thought our knockout on prices and brokerage fees on Thrive were the biggest K.O you would see this year, EFC 75 in Cape Town had other plans. Nothing in the investing world or in the markets could prepare us for the brutal take downs we would see on the night. So epic were the fights and knockouts that Torbjørn's knockout at the hands (or elbow) of newcomer Mzwandile Hlongwa got so viral that WorldStar and ESPN's Sports Center in the US just had to pick it up and showcase it on their profiles.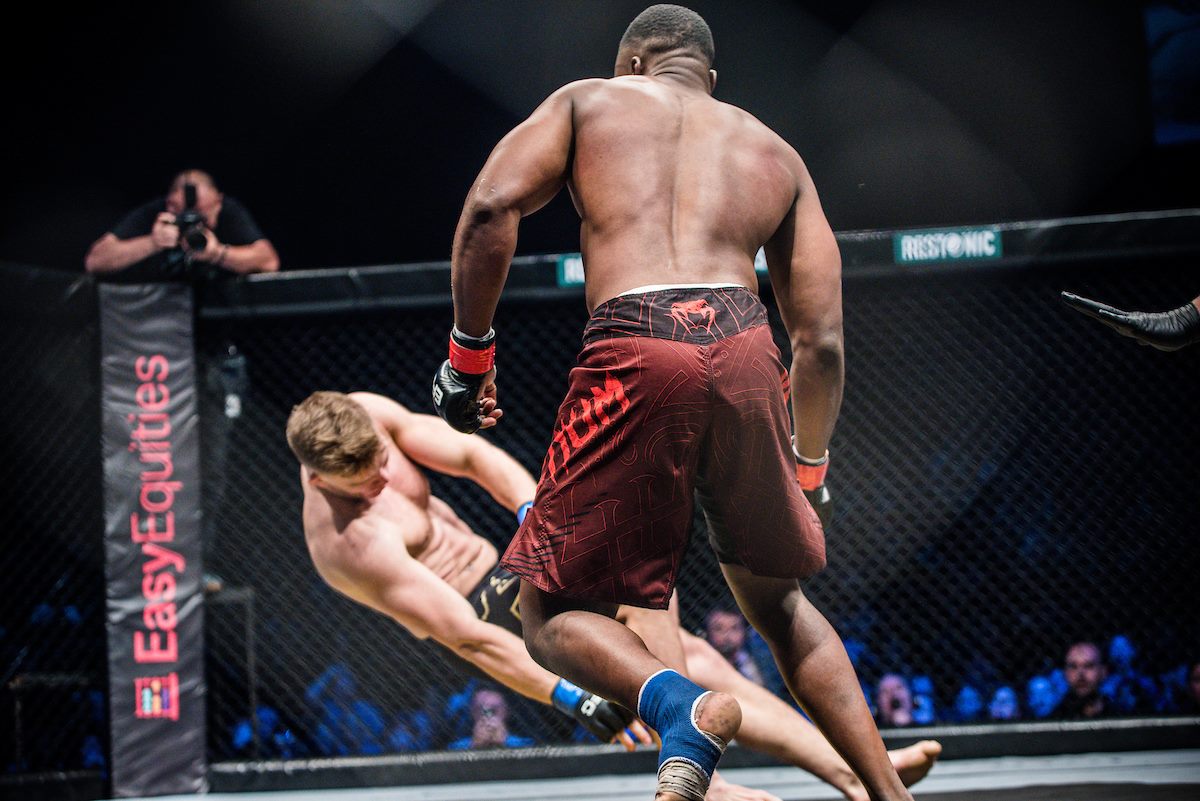 What a start to a partnership!
Extreme Fighting Championship (EFC for short) is one of the world's biggest Mixed Martial Arts brands. Founded by South African, Cairo Howarth, the company has grown to become a world-beater in the internationally growing sport of MMA. Boasting a catalogue of international fighters and even broadcasters, the EFC is making a mark on the international arena, as are its knockouts and bouts.
On the evening though, local fighters dominated the night, with Mzandile Hlongwa delivering 'the knockout of the year' against Norwegian, Torbjørn Madsen, while Luthando "Shorty" Biko snatched the interim Bantam Weight title from Brit, Callum Ellenor. Not only did Luthando wave the flag high for South Africans, he gave us diminutive dudes a reason to celebrate. 1-0 to us shorties all over the country and internationally.
The biggest bout of the night saw Nkazimulo "Zuluboy" Zulu successfully defend his Flyweight title from the clutches of Gary "Relentless" Joshua. A worthwhile duel between these two titans in the hexagon hit its peak when Zulu had the undefeated submission-specialist in a choke-submission of his own to make Joshua tap-out. It was lit.
@EasyEquities you are awesome... @EFCworldwide #ZuluvsJoshua #EFC75 pic.twitter.com/Og85ifG8yO

— Mpho Mphego (@OrifhaMpho) November 3, 2018
A few Easy users made it to the Grand West Casino & Arena on the night to watch the live event with us, making the event all the more special for EasyEquities. Add to that, I had never expected to see the EasyEquities brand on popular websites and social platforms like WorldStar and Sports Center, but there it was. Buttressing heavy hits and knockouts on international stations and outlets.
You can definitely expect TeamEasy to be at EFC 76 in Pretoria on December 8 yelling "WORLDSTAR!" at the next round of fights.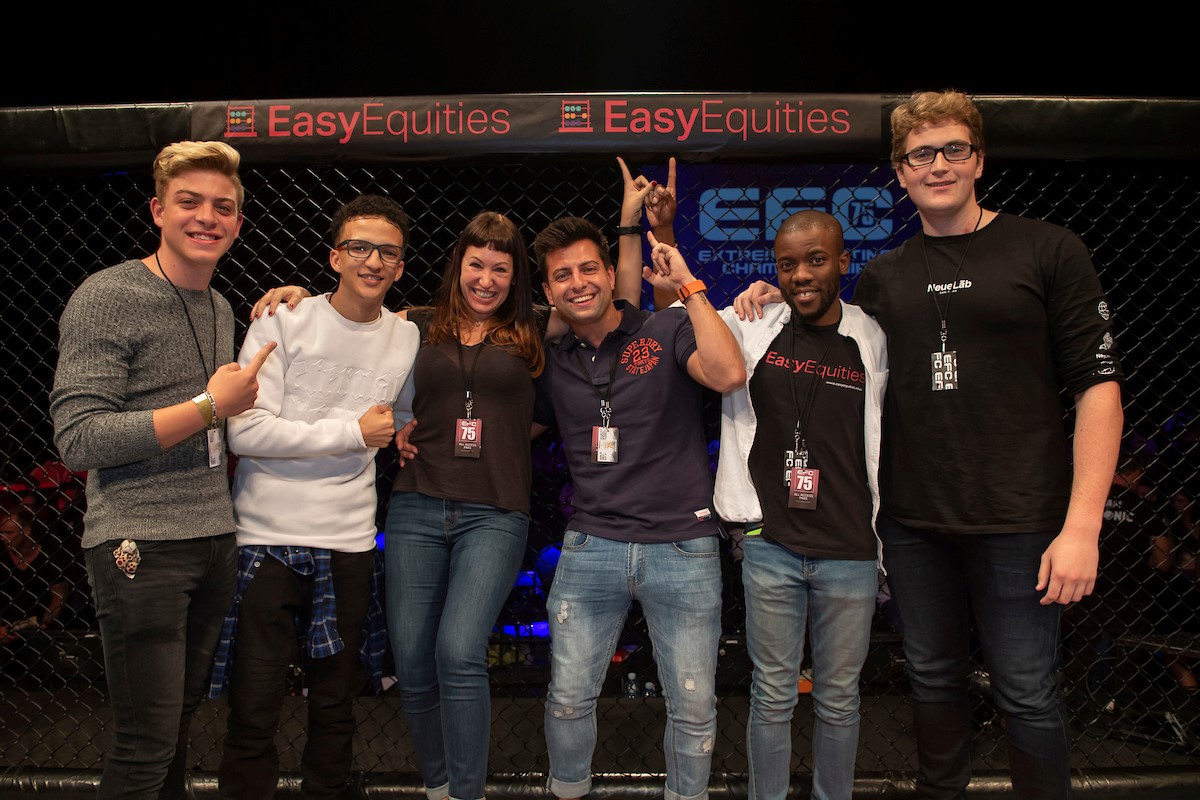 EasyEquities is also running its own competition, where one lucky EFC can win R5 000 in their EasyEquities account. To enter, simply register for an EasyEquities account using the 'EFC' option on registration to enter the draw. Winners to be announced on the Monday after EFC 76 on 10 December 2018. Ts & Cs available here.