We're partnering up with Extreme Fighting Championship this November (and December) to bring you EFC 75 and EFC 76. While we have flirted with the idea of working with the EFC gang before, this new partnership is finally a thing. Now what in the world does investing and the stock markets have to do with Mixed Martial Arts, and how does the finance world fit in with extreme fighting? The commonalities are minimal, but the combination is epic. Check out this list of 5 unlikely but absolutely awesome partnerships:
1. Ice Cream and Fried Chips
Think about it, at a fast food joint fried chips are a staple. Ice cream too (if the machine works). For someone to discover this combination was only a matter of time, it's just surprising that it isn't as popular yet. The combination is like a knock-off version of waffles and ice cream, with the salt and sugar combination doing the most. Very few things at a fast food place beat a warm fresh batch of fried goodness, dipped in a cold cup of creamy vanilla gelato.
2. Chris Tucker and Jackie Chan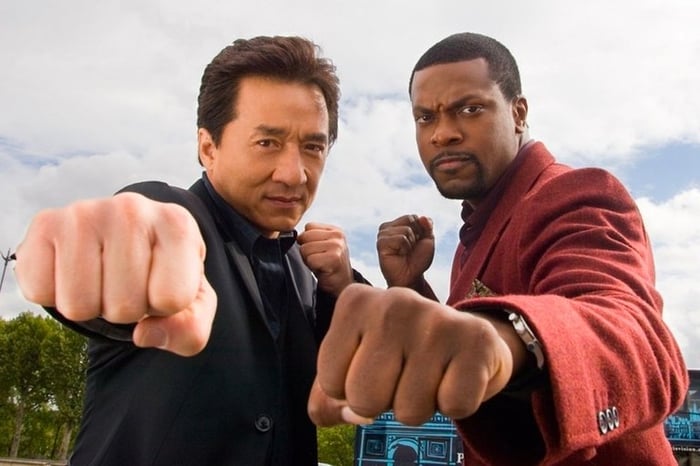 Buddy cop flicks have been part of movie-goer diets since film and the television had sound. The formula in these types of movies typically sees two figures with wildly contrasting styles aim for a common objective. While Nick Nolte and Eddie Murphy deserve a mention for pushing the envelope in this genre with 48 Hours, Jackie Chan and Chris Tucker's first Rush Hour encapsulated the hopeful 90s perfectly. Martial Arts was at its peak with Jackie hitting new heights of superstardom, and Chris Tucker promised to be the new funny guy on the block. The comedic timing was incredible, and the cultural differences made for a great anchor in the storyline.
3. A hot shower and an orange (or substitute for a beer)
Try it. You may feel weird at first but it's oddly liberating. With the orange, you can just tear away at the skin and dig into the juicy center with your hands without having to worry about the drip down your arms. In the case of beer, a hot shower and a cold brew will leave you feeling like belting out a tune before walking out like a superstar. Either of them prove to be odd but refreshing combinations, in an unlikely space.
4. Jay-Z and Linkin Park
Linkin Park was a rock band from west coast USA, in California. Jay-Z is a rapper from the projects in New York, on the east side. When the two sets of artists and their production teams combined for Collision Course in 2004, hip hip and rock sat up for a juxtaposition of lifestyles and storytelling to produce a complex round of fun. Linkin Park's lyrical inflection and Jay's reflective outlooks blended surprisingly well (for the 2000s at least) for an EP of six songs that many won't forget.
5. EasyEquities and Extreme Fighting Championship
Stockbroking and mixed martial arts collide in what should be an explosive partnership culminating on stage and in front of thousands of spectators. The stock markets is quite combative. You have bears and bulls duking it out in the markets, with some speculators following unorthodox strategies (see Fighting the Tape). Value investors taking on growth investors, of which a good balance between the two is not a bad mix. Still, the contrasts between the investment world and the MMA sphere are notable, but that is where the real value lies. Both sides have a lot to learn from each other, and plenty magic can be made from diversity.
The pink abacus will make it's first appearance in the black hexagon when EasyEquities heads to Cape Town at EFC 75, in support of South Africa's very own MMA bulls and bears. Join the fun, and make sure to catch the bouts from the comfort of your own home this Saturday, 3 November on SABC 3.
Sign up for an EasyEquities account using the 'EFC' option to get R50 in your spanking new EasyEquities ZAR account.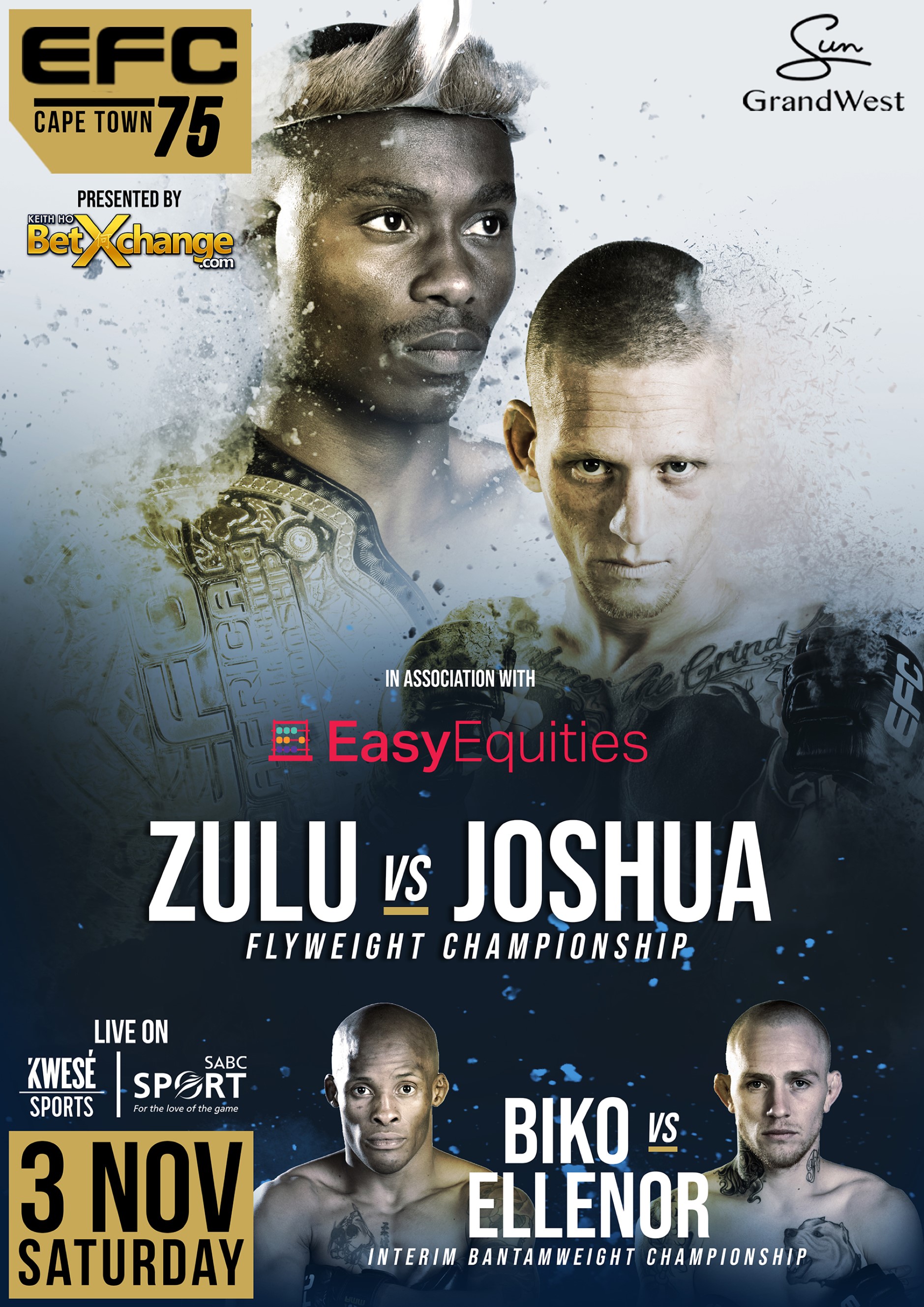 On the night, Biko defeated Ellenor to claim interim Bantanweight title, while Zulu defeated Joshua to successfully defend his Flyweight championship.