I recently started looking around at the different ETF options available to me, there are so many that sometimes it can feel a bit overwhelming. EasyEquities houses a massive selection of (119) ETF's, and so I wanted to know which would be the best for me to invest in, returns wise.
There are 65 US ETF's and 54 South African ETF's, from big names like Vanguard, SATRIX, Ishares and Coreshares. having a selection like that available is great (local is lekker, global is fantastic) but deciding on which is the best for you to invest in means weighing up different options to help you make the best choice. Along with the research you will find on our blog, I find it helpful to also look at factsheets.
A fact sheet provides you with all the information around an ETF. Exactly what the ETF holds (the companies in the ETF) the weighting of each of the companies. The performance of the ETF, whether it outperform its benchmark, what the performance has been since the ETF was launched, dividend information, the risk profile and the sector profile. The factsheet will provide you with all the information in order for you to understand EXACTLY what you are investing in.
Below I've taken a look at the best performing based on their fact sheets (1 year returns) and have outlined some of my favourites. Looking at some of these returns, I find myself thinking "If only I invested a year ago" and you'll see why.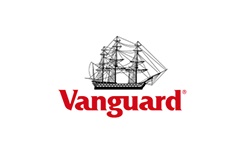 Vanguard is an American investment management company with $4,4 Trillion under management and is the second largest ETF provider in the World, yes, the WORLD! John C. Bogle, widely regarded as the creator of the first Index Fund (ETF) and has been a proponent of and a major enabler of low-cost investing by individuals, basically, our kinda guy.

SATRIX are pioneers in the ETF space in South Africa and introduced the SATRIX TOP 40 in 2000. Currently, SATRIX manages 12 ETF's, with a range of new ETF's launched alone this year! Helena Conradie, CEO of SATRIX always say, #juststart.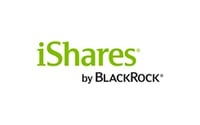 Originating in 1993 with Morgan Stanley, iShares is the biggest family of ETF's in the World. Managed by BlackRock, they are listed in London, American, New York, Hong Kong, Toronto, Australia and several European countries. iShares is the largest issuer of ETF's in the USA and globally.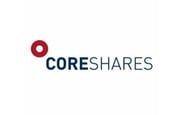 One of South Africa's leading passive investment managers, Coreshares is transforming the way people are going to save and invest in South Africa. Providing Access to our South African Market at lower fees, and offering ETFs with both global and local exposure.
South African ETF Providers

ETF

Provider

1 Year Return

Fact Sheet Date

Satrix RESI ETF

17,37%

2017-08-31

Satrix DIVI ETF

15,10%

2017-08-31

Satrix RAFI 40 ETF

14,49%

2017-08-31

Satrix FINI ETF

11,54%

2017-08-31

CoreShares Top50 ETF

11,20%

2017-08-31

Satrix 40 ETF

10,44%

2017-08-31

CoreShares PropTrax Ten ETF

9,20%

2017-08-31

Cloud Atlas AMI BIG 50 ex-SA ETF

9,09%

2017-08-31

CoreShares PropTrax SAPY ETF

9,00%

2017-08-31

Satrix INDI ETF

8,27%

2017-08-31

United States of America ETF Providers

ETF

Provider

1 Year Return

Fact Sheet Date

Ishares Global Tech ETF

35,69%

2017-06-30

Ishares MSCI South Korea Capped ETF

31,89%

2017-06-30

Ishares MSCI China ETF

31,37%

2017-06-30

Ishares MSCI Germany ETF

28,43%

2017-06-30

Ishares MSCI Eurozone ETF

28,00%

2017-06-30

Ishares MSCI Emerg Mrkt Asia ETF

27,17%

2017-06-30

Ishares MSCI All Country Asia ex Japan ETF

25,86%

2017-06-30

iShares Core MSCI Emerging Markets ETF

22,89%

2017-06-30

Vanguard S&P 500 ETF

17,86%

2017-06-30

Vanguard Ftse Emerging Market ETF

18,91%

2017-06-30
Find out more about ETFs here