Dedicated to education, INVSTRs have lent a hand to Thandulwazi Maths and Science Academy, an NPO established by St Stithians College in 2015.

The Thandulwazi academy is a previous recipient in the Donate for Good programme, where investors can donate while investing on the EasyEquites platform.
Explaining how the donation will be used, the academy said, "It's well-placed to offer an educational intervention programme to improve the learning and teaching of core subjects for Grade 9 to 12 learners; provide a professional development programme for teachers and early childhood development (ECD) practitioners; develop, and train new intern teachers through in-service formal training, and provide academic scholarships to talented FET-phase learners."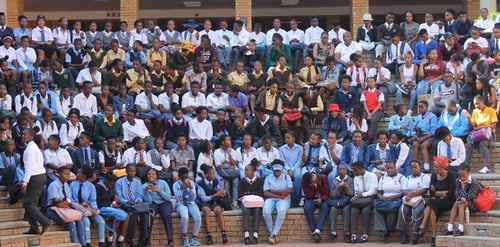 As part of transforming apprentice student-teachers into meister teachers through the Thandulwazi Intern-Teacher Training Programme, the academy aims to "grow the number of teachers in South Africa and build capacity in the education sector", especially in subjects such as mathematics, the sciences and English, as well as within the ECD/foundation phase of education.

Other programmes that have the sole purpose of empowering and equipping both learners and teachers include: Thandulwazi Academic Scholarship Programme, The Thandulwazi Intern-Teacher Training Programme and The Thandulwazi Teacher Development Programme.
To date, the academy has impacted on 11,670 learners between grades 9 and 12; 14,546 teachers and ECD practitioners, including 2017 intern-teachers and 17 academic scholarship students.
"Together Making A World Of Difference to One and All through Education."
Read more on Donate for Good here or below