"The more that you learn, the more places you'll go"
– Dr. Seuss said that and our mates from InvestSure agree.
So they sent some learnings through for the community! Yesterday, two significant companies paid dividends – who are they?
Discovery Limited (DSY)
Discovery is probably the most successful South Africa start up still being run by the original founders today, Adrian Gore and Barry Swartzberg. Discovery paid a dividend to investors who owned the share at close of business 1 October 2019 – the payment reflected in your investment account on Monday, 7 October. The dividend works out to roughly a 1.9% yield on the share price at 2 October, bringing the total dividends paid for the year to 6.3% of the share price. That's a total pay out to shareholders of R4.5 Billion this year. Quite impressive cash returns.
Click logo to view Discovery Limited
on EasyEquities

Growthpoint Properties (GRT)
Growthpoint invests in property and allows investors to access returns to a diverse set of properties in diverse geographic locations. Growthpoint's dividend paid out on Monday, 7 October amounts to roughly 10% of the current share price, a whopping dividend yield.
Growthpoint is registered as a Real Estate Investment Trust, or REIT. Dividend income from REIT's are not taxed at the dividend tax rate, but rather at the individuals tax rate, which for most working investors means more tax than dividend tax. However, REIT's also have higher dividend yields, with the after-tax effect generally being slightly better than a standard dividend paying company. REIT's are also great for young and retired investors, depending on their tax circumstances.
Click logo to view Growthpoint Properties
on EasyEquities

We hope you learnt something today! Remember to use your dividend wisely.
Safe Investing,
The InvestSure Team
P.S. You may want to use your dividend to buy affordable protection against management fraud with InvestSure. Visit your Easy account and find "Review Insurance" to get protected! #Easy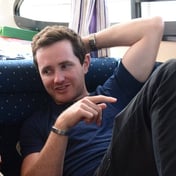 Read more on InvestSure:
InvestSure protection in recent events