Our competition whereby you could have won a trip to Maranello, Italy the home of Ferrari with Pablo Clark Racing concluded on the 14th Feb 2019 with the draw happening on the 15th Feb 2019.
The draw was held at the Pablo Clark Racing shop last Friday with the owner of Pablo Clark Racing, Paolo Cavalieri (ex works BMW driver in the 80's, multiple race winner in various South African categories, Ferrari collector and enthusiast) pulling the lucky winners out of a helmet.
See here for the video of the draw: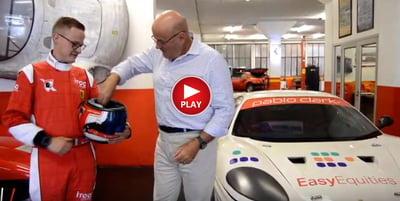 Calendar winners:
Christiaan Harold Smook
Thapelo Mabuye
Michael Davis
Hotlap winners:
Stephanie Martinis
Bjorn Ruppelt - Unfortunately Bjorn won the main prize but is under 18 yrs of age so Patrick Davids moved up into it and Bjorn will get driven around Zwartkops in a Ferrari by one of Pablo Clarks pro drivers
We asked the main winners for the all expenses paid trip to Maranello Italy some quick questions and for a video, see what they had to say below:
Patrick Davids
Tell us a bit about yourself?
I'm a 31 year old man who believes that I am because God is . I've been married for 7 years with an awesome wife Gwendolyn and we have been blessed with 2 beautiful daughters, Hayline 11 and Sinailine 6. I was raised by a single mother who taught me the value of working hard for what you want. to a large extent, I practice those values which form part of my core being.
I love watching and playing soccer, both on the pitch and on XBox. I am also a Forza fanatic - I especially like it because my daughters enjoy racing me - suffice to say they beat me when i'm in a generous mood (almost always). I enjoy spending time with my family but every now and then, i stop by the guys and just have fun with them.
In my household there are only 2 Teams we Support Arsenal FC and Ferrari.
I work for Discovery as a Service Consultant in the Section 37C/ legal team - i process 37C claims and i am also responsible for signing off section 14 Transfers - particularly Form H.
In general i am a really fun person- who enjoys learning new things and making new acquaintances. I also find it hard to speak about myself because of modesty, but if I were proud (boastful) I would say – I'm Patrick and I'm going to Italy because I'm a wise investor **chuckling**
How did you come across EasyEquities?
In and around January 2018 I decided that I opened a TFSA with a financial institution. I didn't like that I could not choose where to invest. I contemplated a trading account and a friend recommended EasyEquities. At first I was sceptical, so I read up on the company, and I even went as far as to check the FSP Registration number. But I have loved and engaged with the app since I started in Feb 2018.
What do you like best about EasyEquities
I love the ease of using the app. The best thing is the low costs and the efficient processing of transactions. I have owned shares in top companies, I even earned a dividend – these were far fetched thoughts that I never thought possible. So EasyEquities has effectively diminished that never and made it an ever for me. I have even stepped out of South Africa by trading in Dollars, and that's one of the areas of my very young portfolio that I would like to increase.
I now talk to almost everyone who asks me about trading and investments that they should try EasyEquities.
Why did you enter the competition?
I must admit that when I entered the competition, I didn't expect to win, but because I found out I could own shares in Ferrari. It was symbolic of me paying-off my very own Ferrari. I intend to increase this over the next few years.
What does winning the prize mean to you?
There are very few words that can do justice to how I feel.
I remember, I was 6-7 years old, on a Saturday morning at church, we were sitting outside on the grass and we talked about our dream cars. So an argument ensued about which was the fastest car in the world, and Nikita said Ferrari – I had never heard of nor seen a Ferrari, but that name has stuck with me throughout my life. I would ask for old car magazines and look for "Top Marques" just so that I can see my DREAM CAR. My favourite has to be the F430 range, with the F430 Maranello, being my ultimate favourite. On my 21st birthday I bought myself a model F430 Maranello which will turn 10 this year, as a constant reminder that I will achieve my DREAM. I also have a soft spot for the F430 Scuderia (got the model for my 30th birthday) and the 458 Italia. I've been to Ferrari world in Abu Dhabi and I cried, because one of my dreams had come true.
Going to Italy, The home of Ferrari, where uncle Enzo spent hours and hours and years upon years perfecting what has become MY DREAM, I get to see why I have this DREAM and I know that this trip will give me the vigour to push harder to achieve the great things The Lord has me destined for.
I AM IN COMPLETE AND TOTAL AWE!
Jandre Marais
Jandre sent us a video on how excited he is about the trip - see below: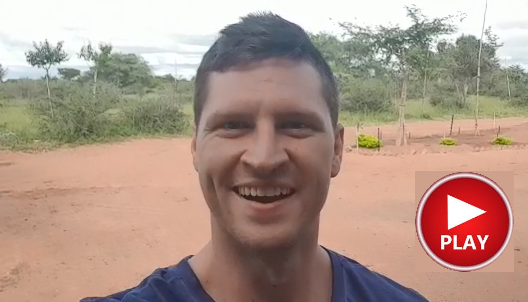 Jandre and Patrick will leave for Italy with the Pablo Clark team on the 19th March, the lucky buggers and experience all there is at the home of Ferrari, Maranello.
Too see what Jandre and Patrick will be experiencing click HERE.