It's mind-boggling how some people still believe that you have to be rich to start investing and taking an interest in molla. They have never grasped that small beginnings are important, as they bear the greatest lessons. So NO, you don't have to be rich to start investing, you just need to get started by planting your seed. The Secret Sauce basket on the Easy Equities platform provides the perfect soil to start, coupled with all the benefits of a tax-free savings account (TFSA).
To become wealthy, you must be willing to invest the money you have today, that others don't invest, in order to afford the things tomorrow, that others won't. You don't have to be rich, you just need to get started with what you have. One way to do this is to invest in the Secret Sauce basket that was put together by me and my fellow chef Igor Rodionov – The managing director of Advicement Investment services. The Secret Sauce is a diversified Basket of ETF ingredients, perfect for your TFSA. The TFSA is super cool and allows investors to save money for the long term; without dishing a chunk of earnings from dividends, interest and capital gains, out to SARS in the form of taxes. However, National treasury has put limits on the amount you can invest in your TFSA; an annual limit of R36 000 per tax year and a lifetime limit of R500 000. Not too shabby if you ask me.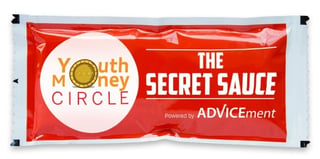 The Secret Sauce Basket takes advantage of the favourable terms of the TFSA by focusing on long-term capital growth while giving exposure to local, African, international companies and South African Government Bonds; a testament to our optimism that the South African economy will recover and make strides in 2018 and beyond. We have got the sauce!
You don't have to invest a gazillion, you just need to get started and invest what you have. The basket doesn't impose a set minimum investment amount because Easy Equities understands, that small beginnings can be powerful! A house is built on the foundation of a single brick, an explosion is the result of a single spark and a secret sauce is based on a single ingredient.
Wealth is the shade you get from the seed of savings and investments you sow. This will take time, sacrifice and discipline from you. Remember, Rome wasn't built in a day but if the first brick was never laid, it wouldn't exist today!
So get started, the Secret Sauce awaits…..
@Large_TheDj