Love is in the air!
Grand gestures of love and romance are rarely directly associated with the financial sector, despite February being among the top 3 expensive months in the year. Recently, however, many of us 'Aaaw-ed' when news and social outlets revealed that Kanye West (Yeezy), the pop icon, bought wife and mother of his children, Kim Kardashian, shares in multiple companies as a Christmas gift.
I thought it was not only adorable, but incredibly considerate for multiple reasons.
Here are 5 reasons:
Buying material gifts and taking bae out to a spa are cliché.


Even though there is no defined universal deed of love, buying someone shares is actually quite out of the box (metaphorically).


As an investor you could be the first person your partner has ever had buy shares for them. And how regal does that sound.


Nothing says this is about the future like shares and investments.
This just shows your partner that, actually, you've imagined what their future could look like/have their future at heart, and you want to be part of that future.


Money talks.


If I could go back in time I would ask people to just give me money instead of a gift. But what would be better than that?




A gift that generates more money. Money on money.


You're now in the matrix of gifts and you are The One, Neo, the Gifter of all gifts because your gift generates more gifts.


Kanye may be wild, but he's innovative and ahead of trends.


This says more about the state of pop culture and how Kanye seems to be so influential in how he channels his energy.


We do not want to debate whether he's legit and as great as he maintains he is, but his influences on the culture are unrivalled (for now).


We are here to make it happen.


On EasyEquities you can buy bae/hubby/your Kween shares for a fraction of the costs you normally would.


While we do boast being the least costly stockbroker, we are giving even more this month because love isn't just about you and your significant other, but it's also about us and our EasyCommunity. There's even a shot at winning R2500 in US stocks for the both of you, read more about that here.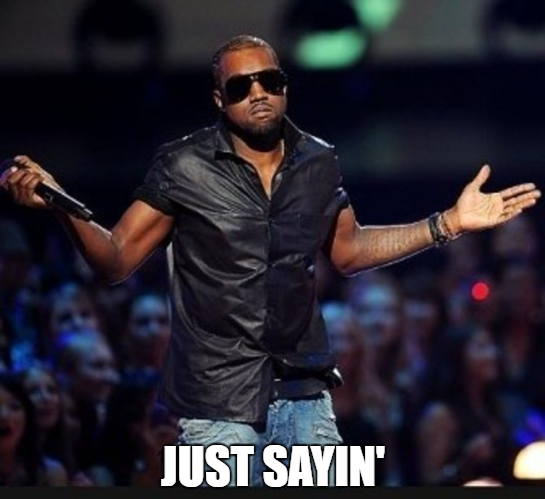 So make the things happen for her or him, or even them, purchase shares for the one that means the most to you this month and just 'Gift it like Kanye.'
@standwanongauza