Well done to all the winners of the fifth South African Listed Tracker Funds Awards (SALTA) held live on 30th March 2022. SALTA showcased the best performing Exchange Traded Products (ETPs) in South Africa for the period ending December 2021, across a variety of criteria.
The SALTA Awards recognise not only the best total investment returns over the past one – ten years in various categories, but also look to reward "skills" in providing index tracking listed ETPs passive products for the investment industry.
For the first time ETNs (Exchange Traded Notes) were introduced to the awards alongside the usual ETF (Exchange Traded Fund) winners.
To find out more about the individual SALTA ETF winners, and compare them, make sure to check out EasyETFs.
All in all there were 26 SALTA Awards were made for the following categories that recognise the leaders in the expanding and growth in the ETP industry.
The t

otal returns performance

for 3, 5 and 10 years in various categories.

The efficiency in tracking the indices which an ETP benchmarks.

Tradability.

The raising of new and additional capital on the JSE.

An award for the "favourite ETF" chosen by popular poll.
TOTAL RETURN PERFORMANCE
In this award category, the focus is on total return performance.
Performance has been measured for a lump sum investment, on a total return, net asset value basis, with distributions reinvested. There are three periods of assessment – three-year total return, five year total return and ten year total return, all to the end of December 2021.
CAPITAL RAISING
This category is all about the ability to raise new capital – either additional capital for existing ETPs, or new capital for the listing of new ETPs. There are awards for South African ETPs and Foreign ETPs and awards for the ETP Issuing House that raised the most net new capital in the period of 36 months, to end December 2021.
TRADING EFFICIENCY
Trading efficiency can be measured by the average ratio of the volume of units traded, over the total units in issue.
TRACKING EFFICIENCY
This category recognises the efficiency of ETPs to deliver, as close as possible, the performance of their reference index. This can be considered as one of the most important metrics by which an index tracker fund should be assessed. The total return achieved by investing in an ETP over any given period should be as close as possible to the total return of the index over the same period.
The best tracking efficiency measured over three years, in the three asset categories were awarded.
PEOPLES CHOICE ETF - POPULAR VOTE
For the fifth year in a row the people choice winner::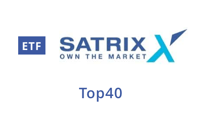 Winning Issuers and the 26 awards won: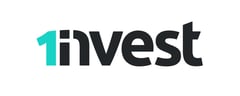 Tracking Efficiency over 3 years – SA Equity: F

NB Top 40 ETF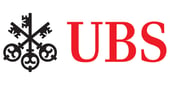 Compare ETFs on EasyETFs