The term FinTech applies to an emerging financial services sector and companies providing financial services in the 21st century.
This year's Finance Indaba Africa 2017 showcasing the best of the best on the African continent. Looking at big banks like Standard Bank, FNB, ABSA and Investec, to new and exciting businesses like Wealth Migrate, ThisIsMe, Paypal, WeChat, StokFella, EOH and many more companies who use technology to make their user or client experience better, more connected and cheaper.
Being agile and able to provide services to the masses in an easy to understand way, and to cater for the "I want it, and I want it now" generation, this is what sets companies apart. Easy as that. Listening to your customers and giving them what they want. Identifying a problem, and creating a unique vehicle for the solution. Meeting the pioneers and the leaders of these technology companies was truly inspiring to say the least.
Each of the companies who competed in this year's Africa FinTech awards brought their unique business to the table. Businesses which provides solutions to otherwise old and outdated way of doing things and new and exciting things! Like Wealth Migrate which allows you to invest in Property in ZAR across the globe, who could have thought that you can be a shareholder in a hospital in Texas. ThisIsMe who provides identification solutions to businesses and making those processes easier and more effective.
But ultimately, for the second year in a row, EasyEquities/SatrixNOW together with ThisIsMe took the first prize. The first time in history where two companies took home the number one spot for Best African FinTech Company 2017. Also, first time in history the same company takes home the well sought-after prize two years in a row EasyEquities/SatrixNOW.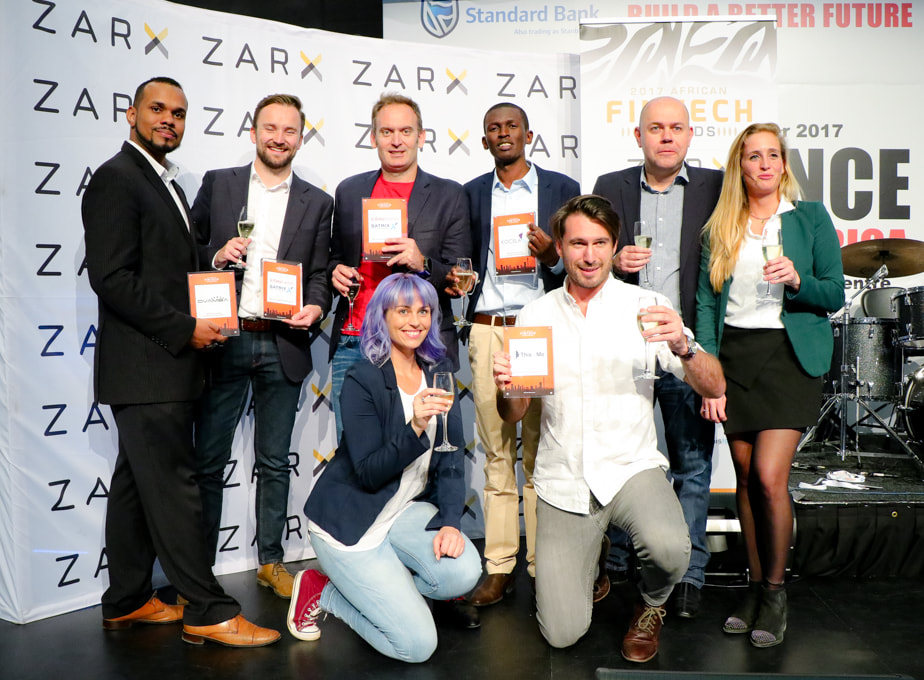 Overall Winners EasyEquities/SatrixNOW and ThisIsMe
Innovative Banking ThisIsMe
InvesTech EasyEquities/SatrixNOW
Blockchain and bitcoin The Sun Exchange
Lending and Finance Ovamba
Payments and transfers Kocela