Are you a choozey person? Like to spend hours weighing up the pros and cons of gluten free vs whole wheat pasta? I'll admit it's fun perusing a stack of travel brochures for weeks on end before deciding on the next holiday adventure, but when it comes to the everyday stuff, I prefer to side step the umm-ing and ahh-ing. In fact if I could get my weekly groceries delivered to me in a neat basket, I'd be stoked. Better still if they're handpicked by Gordon Ramsey or someone with an eye for the best quality produce in the best combinations. I guess that's just me – or is it?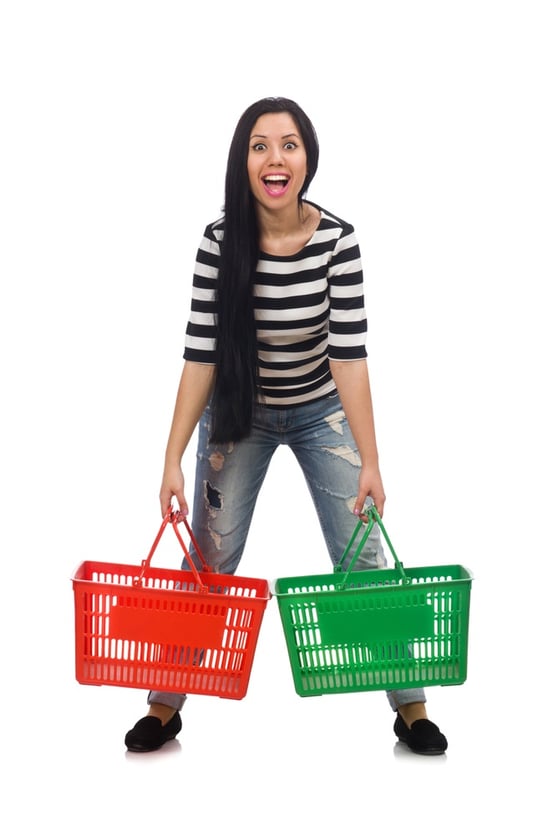 Like me, there might be some of you who'd prefer to put your investment choices in the hands of someone who knows better – someone who can pick a combination of good quality stocks in the right combinations, in one neat basket. Where do I sign up? is what I'm thinking. You don't even need to – because now baskets are a part of the EasyEquities offering. Just like buying individual shares in the companies you dig, you can now buy a basket of shares chosen and put together by someone you give props to… and for us the obvious first choice is Emperor Asset Management. This ridiculously clever bunch brings you: the Shackleton Baskets.
Have you met our over-achieving older sister? The penguin brand? Emperor Asset Management is a subsidiary of Purple Group Limited and offers a range of different asset management products including unit trusts, segregated portfolios and hedge funds. What makes them next-level brilliant is their momentum style of investing which they use in all of their strategies. Momentum investing means buying high and selling even higher; taking full advantage of strong market trends. They're also not the one-size fits all type (yay for you-ness!) which means they look at a person's unique goals and risk profile when advising them on a strategy.
The basket mirrors the shares chosen in an Emperor Equity Momentum strategy which was ranked in the Top 5 performing funds in South Africa in 2015 (Morningstar).Yes we're bragging. You can either buy the full basket (45 stocks) or you can buy the lite version (20 stocks) – yep that's as choozey as it gets!
Bring on baskets! Here's all the deets need to know:
You'll pay a teensy basket fee for all the smarts and anti-hassle. This will be shown on your invoice at the end of your transaction.
Your basket comes pre-packed with a list of shares, allocated in different amounts. If there's some stuff in there that doesn't tickle your fancy, you can go ahead and take it out. But you can't put anything else back in – that's what the experts are for remember? If you take anything out, your basket will re-adjust the amounts of shares you have so that it matches 100% of the value you put in.
Like when you're at a shopping till, you're going to be invoiced for each individual share in the basket – you're inbox is going to look a bit like a till slip of confirmations, but that's so you've got all the info on hand when you need it.
Time to go shopping: