With 2020 promising bigger, better and faster client services, we thought we will share some very important information about how to get money into your EasyEquities account, and out, to make your investing journey #EvenMoreRewarding.

Rah-rah, ZAR ZAR
Each of your EasyEquities accounts has their very own special account reference number starting with EE.
For example, your ZAR account will be EE12345-67890, where your TFSA account will be EE12345-67891 and your USD account will be EE12345-67892. Notice the small difference at the end of the account number, which is also known as your trust account number. Please don't use LoveLife or Squeeze Juice or anything else as the beneficiary reference.
When using these account numbers correctly, our automated system called Sandile2.0 will automatically allocate your funds. Any other reference number, and Sandile2.0 will say, "Haikhona" and your funds won't be allocated automatically.
When clicking on the "Account Overview" tab in each of your accounts, you will see your full EE account number.
You will also notice your full EE account number when you are on the deposit page under the banking details of your desired bank. And yes, we bank with all major banks.
A few things to remember when depositing money into your ZAR, TFSA and RA account:
When depositing funds from Capitec, your funds can take up to 48 hours to reflect. To ensure quicker auto-allocation, deposit the funds to the ABSA bank account.

When depositing funds from your Standard Bank account to our Standard Bank, your funds can take up to 24 hours to be allocated, so please keep that in mind.

RA (retirement annuity) deposits can take up to 24 hours for allocation regardless of the bank used. The allocation of RA funds goes through a completely different process.

If you have reached your TFSA limit, we will allocate your funds to your ZAR account.
United States of WHERE IS MY MONEY
There are two ways of funding your USD account.
Using our USD account details under "Deposits" on the USD account. This will require you to arrange with your bank to do the foreign exchange transaction into our USD bank account. Check out the details here.
Then my personal favourite and far less stress-inducing…
Using our EasyFX solution. This option allows you to deposit funds to your normal ZAR account in ZAR, using your ZAR EE account number, and from here, do an EasyFX transfer to your USD account using our Inter-Account transfers option. All you need to know about EasyFX here.
A few things to remember when depositing money to your USD account.
If you used your USD account number but deposited the funds to our South African Bank account, your funds will be automatically allocated to your ZAR account.

When using our EasyFX transfer solution, your funds will hit your USD account in approximately 4- 5 business days. Weekends and public holidays are for chilling and thinking about your next great investment. We don't count weekends or public holidays.
Pay Back The Money
It is now time for you to go and buy that house, pay off debt or use your hard-earned money to pay for life. Life happens, and we know that.
A few things to remember when withdrawing your funds
We can only refund back to your bank account. If the EasyEquities account holder is Mrs. Anastasia Beaverhausen, we will only refund to the bank account in the name of Mrs. Anastasia Beaverhausen. This goes for minors and businesses. We also would have had recieved a proof of bank account for you, to enable us to verify your bank account to enable you to withdraw. We are not about the money-laundering life and take our FICA obligations very seriously.

Withdrawing funds at different times of the day has a direct outcome on when you receive your funds. Do your withdrawal before 14H00, and you will receive your funds the same day (usually by the evening). If after 14H00, your funds will be refunded the next business day.

USD withdrawals to Capitec and Nedbank, currently, can get very rocky. Once the funds leave the EasyEquities account, it is up to the banking provider to receive the funds. They usually ask for additional information to ensure they also abide by the rules, but it can take time, so please be patient. You would need to notify us if your banking institution requires additional information or documentation.

Early Settlement is a great way to get to your cash quickly. Check out the process here.
Alrighty, now that we have covered most of the important things, we will continue to look for LoveLife, Squeeze Juice and Granny for Ben. Whoever you are, wherever you are, please send us your proof of payment to helpme@easyequities.co.za with the correct reference numbers so we can get you investing.
Happy Investing!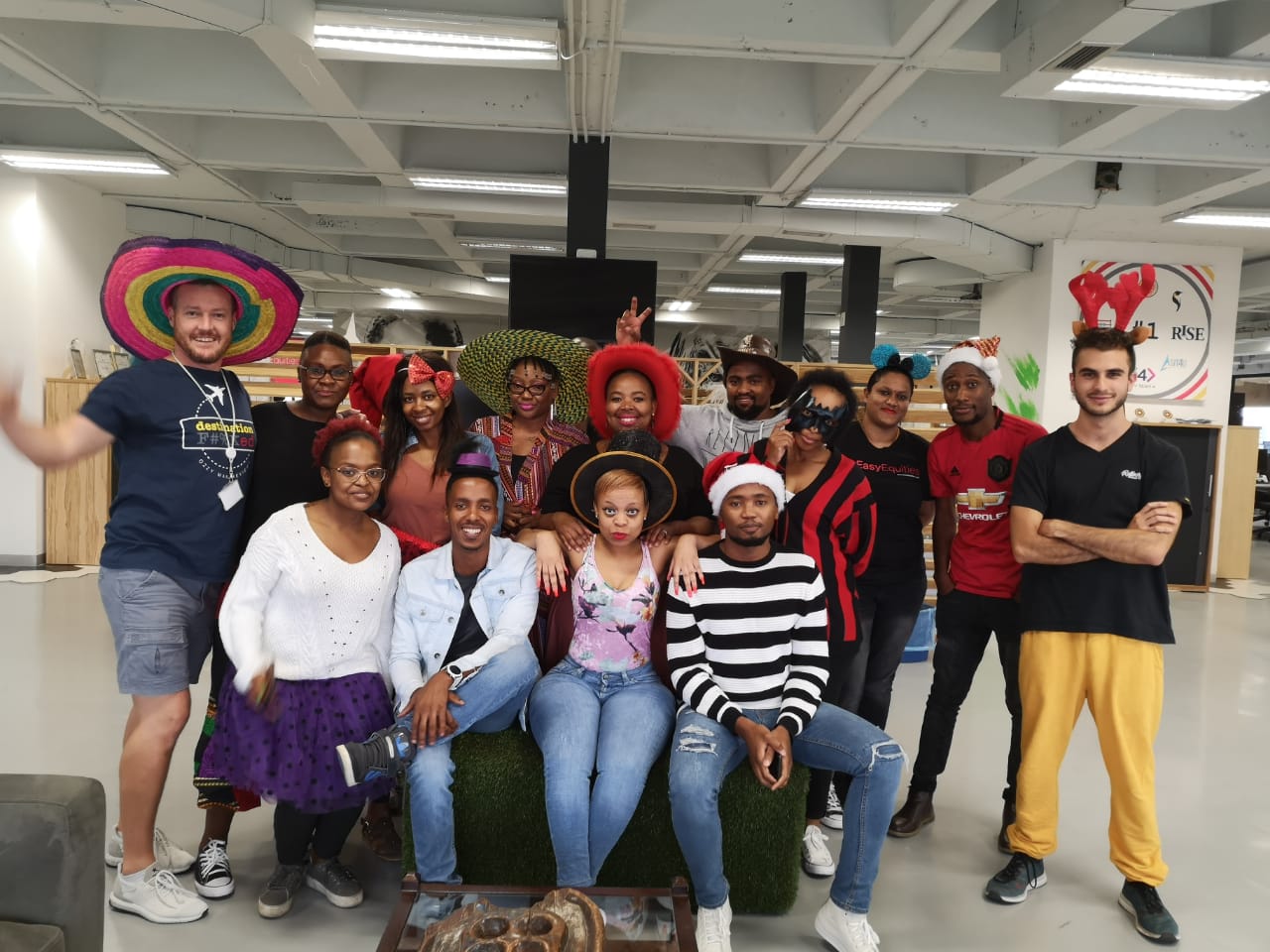 Any opinions, news, research, reports, analyses, prices, or other information contained within this research is provided by an employee of EasyEquities an authorised FSP (FSP no 22588) as general market commentary, and does not constitute investment advice for the purposes of the Financial Advisory and Intermediary Services Act, 2002. First World Trader (Pty) Ltd t/a EasyEquities ("EasyEquities") does not warrant the correctness, accuracy, timeliness, reliability or completeness of any information (i) contained within this research and (ii) received from third party data providers. You must rely solely upon your own judgment in all aspects of your investment and/or trading decisions and all investments and/or trades are made at your own risk. EasyEquities (including any of their employees) will not accept any liability for any direct or indirect loss or damage, including without limitation, any loss of profit, which may arise directly or indirectly from use of or reliance on the market commentary. The content contained within is subject to change at any time without notice.