With less than three weeks to go before the start of the 2018 Comrades Marathon the hype is building for all runners local and international. We want to showcase some of our runners (elite, social and development) in our fantastic club EasyEquities Born2Run that are taking part in the ultimate human race (the Comrades Marathon) this year. We believe in democratising share ownership, helping people find their financial freedom and sharing our passion for investing in their health.
This year's motto for the Comrades Marathon is ASIJIKI - which means no turning back!
Investing in health and people! why it matters to us
Sport helps give you a sense of direction and freedom

Sport brings people together and helps people find a common purpose

Sport empowers, inspires and motivates individuals
Whether you are taking part on the field, road or on our EasyEquities platform. If you are looking after your future, that's what matters to us most!
Join us in supporting our EasyEquities Born2Run club members taking part in the Ultimate Human Race on 10 June 2018.
Today we are showcasing one our social runners and JHB committee members - Mark Krug
We asked Mark the following questions to find out why more about him:
How did you get into running?
In 2015, at age 50, my employer entered me into the Global Corporate Challenge where I was teamed up with 6 other people to walk a minimum of 10,000 steps per day for 100 days. At the same time parkrun arrived in Kimberley and I used that as a means to get my 10,000 steps. Parkrun led on to more formal running and this year I'm going to Comrades for the first time. I've lost 20kg over that time and found a passion that had been lurking under the couch I'd been sitting for most of my life.
Why did you choose EasyEquities Born2Run?
I just love the people and their tales of triumph and disaster. We all have a story and I find inspiration in them all.
What is the best race you have ever had?
Perhaps not the best race, but it was my marathon PB and what stands out for me is that I didn't plan it that way. It was just a training run and I went out slow, but my Comrades preparation was kicking in and the horses started champing at the bit so I let them go after half way and it turned into a PB. I have since done a faster 42k during a 50k race; but the no stress, easy first half was a lesson.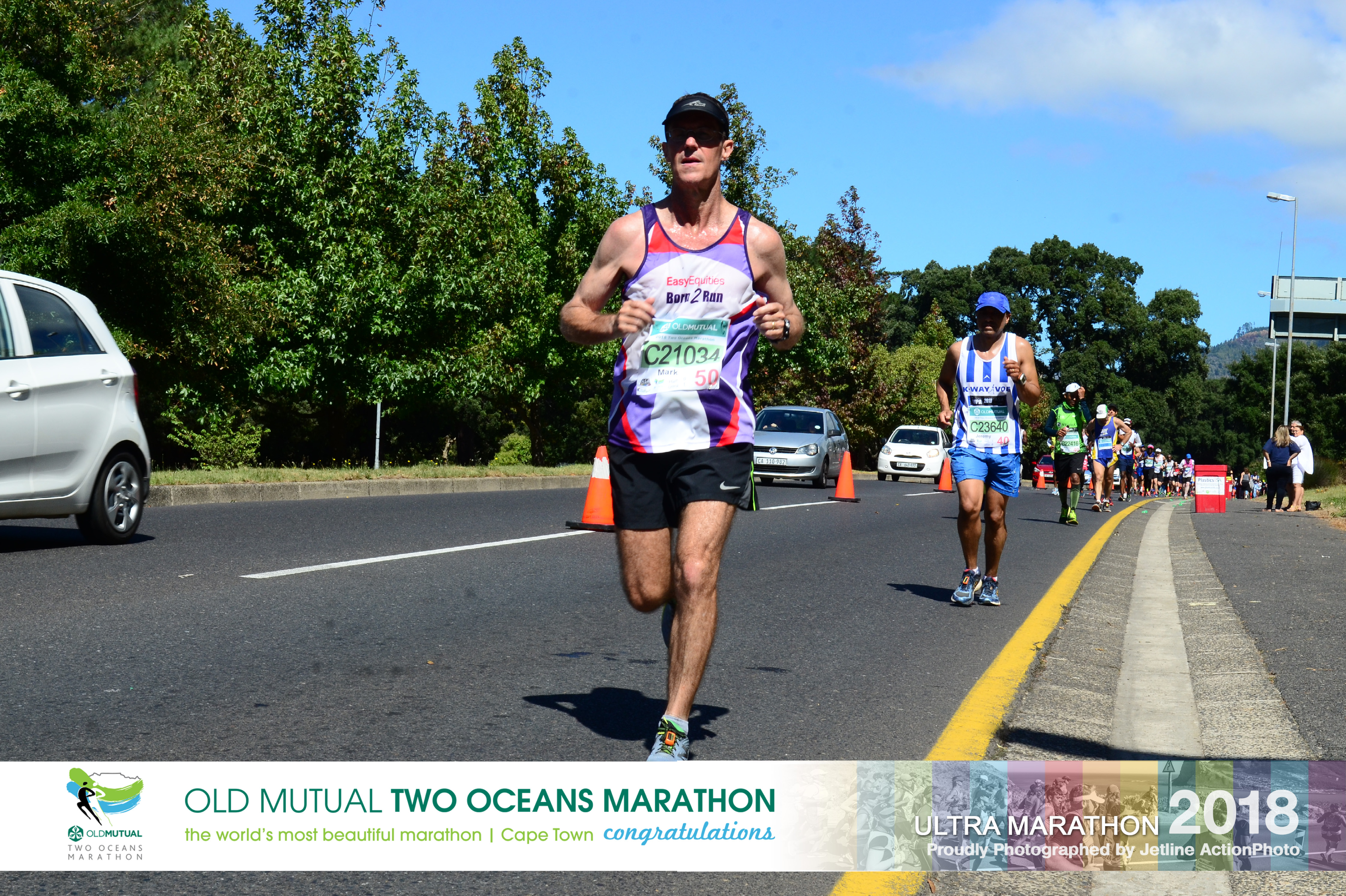 Most memorable moment in racing career?
A recent strong memory for me was this year at Two Oceans. I had finished and was waiting for my wife to come in. I was watching from the stands and following her progress on the tracking app. The last tracking point was 1k from the finish and when the app showed she had crossed that point with about 4 minutes to go I knew she wasn't going to make the 7hr cut-off. I was sorely disappointed for her and checked the app again and it now showed she had crossed the finish with 1 minute to spare. I cried.
What are your strengths?
I'm a details kind've guy; I like structure, order and ducks in a row.
Fastest 5, 10, 21,1km, 42.2km
5k-22:20, half marathon 1:42, full marathon 3:47, OMTOM(56km) 5:23
What is your occupation, and what do you do in your spare time?
I'm a geologist working in the diamond exploration business. My spare time is largely devoted to running and helping out with the running of the club.
Do you have a specific diet?
Not really. Lean protein and veggies/salads mostly. I don't each much rice, bread, pasta, potatoes anymore.
Where do you draw mental strength from/think about when under pressure that helps you cross the line?
I'm quite task focussed so I just focus on the pacing and getting the job done. I love going by the numbers, but actually my best runs have been negative splits when I went by feel.
What do you think running has taught you that you can use in the world outside sport/running?
Preparation, planning, strategy. It's been said many times but running really is the best analogy for life – you get out of it what you put into it. I've also learned the importance of volunteering; step up, step forward, be part of something great. Don't wait for Somebody else to volunteer; YOU are Somebody else.
Have you started investing?
Oh yes, and loving it! I know investing is for the long term and that a watched kettle never boils, but I log into my EE account daily (or more) to see what's happening. This month my kids will be getting their pocket money 50% in EE vouchers and 50% in the bank. It's a great forum to be chatting to them about how the stock exchange works and to introduce them to investing now so that it doesn't become a scary monster later. Finding birthday gifts has just become a whole lot easier too.
How would you relate running to investing?
You're in for the long term; be patient; work it; study the route and the rewards will be yours to enjoy.
If you want to learn more about the club please click below: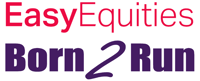 Investing for everyone, running for everyone.
#Easy