It's been a tough, very rough, year and I'm sure everyone is ready to move on from 2020. 2021 has some promise – notwithstanding the U.S presidential elections and the symbolism that comes with every new year, we could be in line for a vaccine to resume life as social creatures again.
If you're reading this right now, then you can appreciate that a bulk of the credit goes to healthcare workers.
From janitors, to doctors and nurses, to pharmacists and the men and women in labs working hard to engineer multitudes of medicines in the battle against different diseases and viruses. We thank you.
In support of the healthcare sector in SA, InvestSure has halved their annual insurance premium on all healthcare shares for the rest of the year. That's R3 to cover holdings shares worth R1 000. InvestSure usually charge 0.6% to give investors annual protection against share price losses caused by management fraud.
I asked Mbulelo Mpofana, Chief Operating Officer at InvestSure, what this means for him and the team.
"We thought a unique way to show our support is to celebrate the people who invest in the companies leading our COVID response. These companies provide a range of equipment, such as masks and hand sanitizers, to beds for the sick and research for cures. They are pivotal in helping the country come through the crisis with as few deaths as possible."
Which shares are these?
They are Adcock Ingram, Aspen Pharmacare, Clicks, Dis-Chem Pharmacies, Life Healthcare, Mediclinic International, Netcare. You can hit the company logos below to see the shares, and then log into your account to access them.
If you're like me and consider yourself a shrewd investor, you're probably curious about what's been happening in healthcare of late.
That's why I made sure to hit up Easy's head of research, Barry Dumas, to give us the juice on what's going on in this sector.
"Healthcare shares across the globe have been volatile and under immense pressure, but also filled with opportunities for the investor, especially now when COVID-19 vaccines are being rolled out." Barry highlighted.
"Looking at our Healthcare Index, the health sector has been under pressure since 2016, and well before the coronavirus landed on our shores."
"Even though we might expect the sector to remain under pressure, we have seen opportunities arise like with Aspen Pharmacare Holdings Ltd. Aspen is not only a great rand hedge but has also signed an agreement with two subsidiaries of the U.S pharma giant Johnson & Johnson to manufacture their COVID-19 vaccine."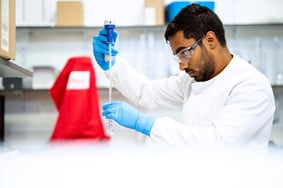 "The vaccine candidate is still in clinical trials, but the news sparked interest across the board in Aspen which could just lift the share out of its 1-year sideways slump."
Barry then concluded, "Our economy has its own hurdles to overcome but in saying that it does not mean that there are no opportunities. We should change our thinking and investment approaches moving forward and delve even deeper into sectors we like."
With opportunity as well as pressure on the industry abound, the choice in buying shares is down to the investor. There is no telling how certain shares will move in the next year. Just like the onset of Covid, management fraud is an unforeseen event until it just happens. Portfolio protection may just help investors #SleepEasy.
-
What is InvestSure?
InvestSure is an insurance product that investors can purchase which protects them from any losses in a company's share price, caused by allegations of management fraud/dishonesty. Importantly, the fraud does not need to be proven for you to recover your losses.
There are two easy ways to insure your investments.

For existing shares: you can insure any shareholdings where you see an umbrella icon by clicking on the selected shares (to see the expanded view), clicking on the "Review Insurance" button, and then on "Add Insurance".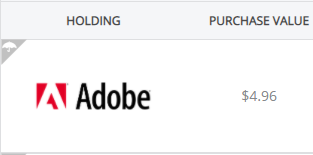 Alternatively, for new investments: you can insure your shares at the time of purchase by simply clicking on the "Add Insurance" button and accepting the T&C before completing the transaction.