If you keep doing what you're doing, you'll keep getting what you're getting. That's what got Marketing trainee Nomsa Ntentesa's inner investor moving.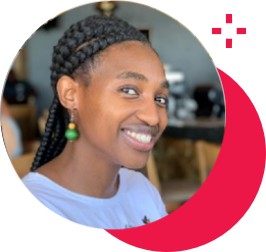 At 29 years old and after years of saving, she decided it was time to do things differently. According to Nomsa, it was #easy: "I thought to myself instead of saving the money, it is best to invest it. I have been saving all along and getting very little returns."
Nomsa set up her EasyEquities account via the Capitec widget and she was A for Away. "What attracted me to the EasyEquities widget is the fact that it is within the Capitec App, making it easy for me to access my investments. And the Capitec App carries zero data fees."
She's decided to start with an Exchange Traded Fund in her ZAR account before she goes on to explore Tax Free investing or expands her portfolio to include American stocks. Though that doesn't mean she can't get a little international exposure going for her: "The first thing I invested in was the Satrix MSCI China Feeder Portfolio. I just wanted to see how everything works since I'm still learning and Satrix is the longest standing ETF provider in South Africa – they've been around for 20 years. So, it made sense to me to start there and learn as I go.
"I started investing because I want financial freedom and I wanted to have an additional income stream."
If you're interested in taking that first or next step in your investing journey take a page out of Nomsa's book and just start! And if you bank with Capitec, you can link your EasyEquities account, or register a new one within your Capitec App. Get the latest version of the app, and follow the steps to sign up or link your account. If you want to know more you can also watch our webinar on the Capitec widget here.
Learn more about Tax Free Investing, how to create a share portfolio or about ETFs like the Satrix MSCI China by checking out our newbie investor education.
The contents of this blog post are for information purposes to help our users make better investment decisions. The user sharing their story is a genuine opinion and actual experience of the investor – not financial advice. Nomsa Ntentesa doesn't have any financial interest or relationship to us other than being a client.