We had the most fun interacting with our EasyCommunity during the app testing phase of release campaign. One such reason was that we got to reward some of our most loyal application testers and the wider community for creatively engaging with us. Enter Jessica Franks, a telecommunications engineer with a knack for Christmas-related wordplay, which saw her win shares in Netflix during our December giveaways.
Jessica had known about EasyEquities for some time, but decided to finally sign up when we ran the First Time 5 campaign with 5FM last year in October.
"Who can resist free money?" While she does make a fair point, she continues to highlight the benefit of being able to practice investing on the platform via a demo account as a feature she personally appreciated.
Having initially invested in ETFs early on in her working career, she has since grown her portfolio to include single stocks. With a keen interest in technology, Jessica looks to further invest in CISCO, Amazon and Netflix. Circling back to local markets, she gives some insights on some developments she's looking forward to with a certain insurer looking to expand. "Discovery may hold some surprises this year if they open their banking side of business."
Keeping her sights firmly on the future Jessica looks to build a "comfortable nest egg [with] zero debt." Her goal is for her to get to a stage whereby she can work out of passion as opposed to "working because I need to survive." A golden adage comes to mind, which Jessica reiterates: "I want my money to work for me."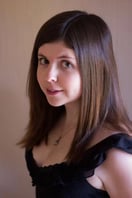 At present, Jessica runs a food blog called jesska.co.za which hints at what she's working towards when she reaches her financial goals. "I bought my first house last year, so my goal is to pay it off as quickly as possible. Interest is my arch nemesis."
I asked Jessica for advice I may take to other people looking to start on their investment journies like she did a few months ago, to which she replied "Invest in the companies that you and your friends use services and buy products from." Another part of her strategy is that one should try to cut down on spending, especially on "an extra pair of jeans. [...] It irritates me when people complain about having no money while holding a beer [...]"
The Jozi girl, as she puts it, is someone we'd love to hear more from as the community grows. She already seems to be halfway there in terms of her own personal and financial growth.
@standwanongauza