We've got some lekker news to share with you. Once again, we were recognised as The Top Tax Free Savings Account (TFSA) provider in South Africa.
That means we have won the award every year since government instituted this clever way to invest without paying tax.
Click 👉 TWEET A CONGRATULATIONS (stand a chance to win R10 000 into your TFSA account) t's & c's apply
Our win formed part of the Intellidex Top Stockbrokers awards which is run in partnership with the Financial Mail's Investors Monthly. Apart from winning the coveted TFSA award, EasyEquities also won the award for being the most improved stockbroker. We are especially proud of that achievement as we know there are areas we can improve our users experience and we work hard at doing just that. Every day our team is on the grind to improve on what we do for you, our community.
At the awards, we also celebrated with our sister brand GT247.com who won the Top Online Broker category (EasyEquities came second!). GT247.com were also very chuffed to come second to EasyEquities as most improved broker – showing our joint focus and commitment to improve. GT247.com also came second in the Top CFD provider category and both our brands were in the top five in the People's Choice Award and top 10 in the Top Stockbroker category.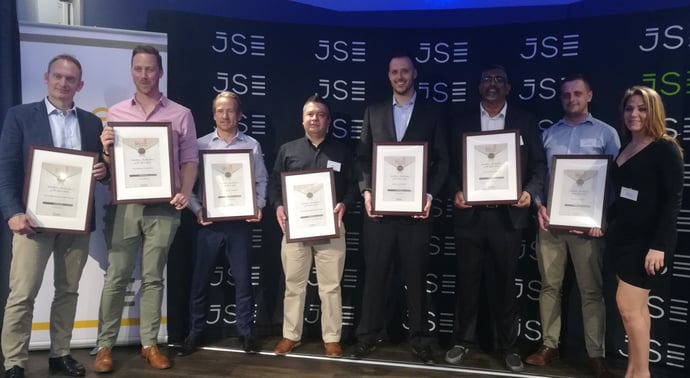 Image Source: 2019 Top Stockbroker Awards Newsletter - Intellidex
Whilst awards are nice, the main reason we celebrate is that these awards are based on thousands and thousands of surveys filled in by you and other South African investors as well as other statically robust work by the professionals at Intellidex. And so we want to say a huge thank you to you, and assure you of our ongoing passion for helping you to invest in the best possible way, at the cheapest cost and all while having fun.
To read the full Intellidex survey results click HERE.