EasyEquities is set to appear on the next episode of The Fighter 2 (Episode 5). In this episode of the MMA sport reality series which features female fighters battling it out for a shot in the hexagon with the reigning bantam weight and flyweight champion (Amanda "Mad Dog" Lino), we gave the team coaches an EasyEquities #noteasy challenge.
Now we're not allowed to say that episode 5 will be the best episode of the season (like episode 5 in Game of Thrones was season 8's best outing), but we are saying you will definitely want to watch out for it! There's a R250 voucher giveaway as well, so keep reading to see how you could get your hands on it.
Why?
Here are FIVE Easy reasons to watch out for the fifth instalment of The Fighter 2: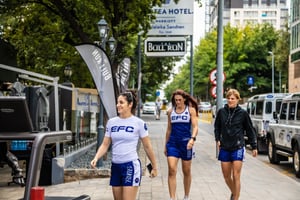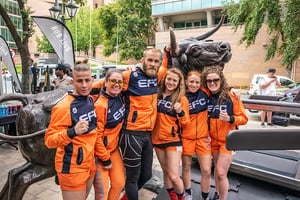 How's that for a challenge?!
It's your turn to get in on the gains!

Terms and Conditions apply.
*Promotional vouchers are deposited and locked into your investment account, and cannot be withdrawn for three years. Read more here.