On the 8th October 2020 we hosted a webinar with Phibion Makuwerere, a senior financial analyst at Intellidex on ESG and your portfolio can work.
This webinar with Phibion is based around the broad ESG theme: its origins and evolution, regulation, whether it's profitable/sustainable in the long run, and a review of the latest ESG funds by Satrix.
For a recording of the webinar please click on the image below: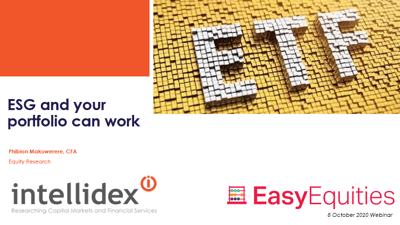 To view Phibion's presentation please click on the image below: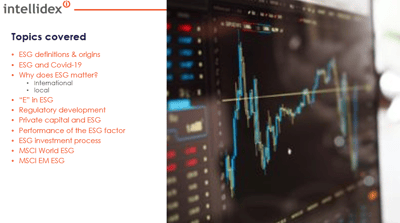 If you want to to sign up for upcomming Intellidex webinars as well as listen to previous ones, make sure to check out our EasyETFs webinar page HERE.