On the 29th May 2020 we hosted a webinar with Siyabulela Nomoyi, Satrix's Quantitative Portfolio Manager, lessons from a Market crash, highlighting the do's and dont's for your portfolio.
During the webinar Siyabulela discusses what to do when a market crashes and what you should do with your portfolio.
For a recording of the webinar please click on the image below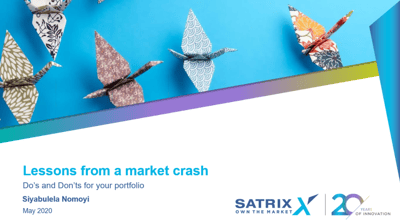 To view Siyabulela's presentation please click on the image below: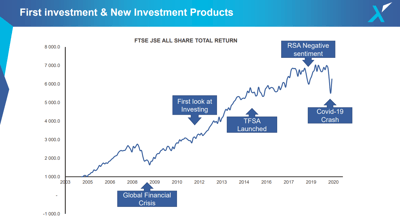 If you want to find out more about Satrix ETFs check them out HERE on our EasyETFs site.