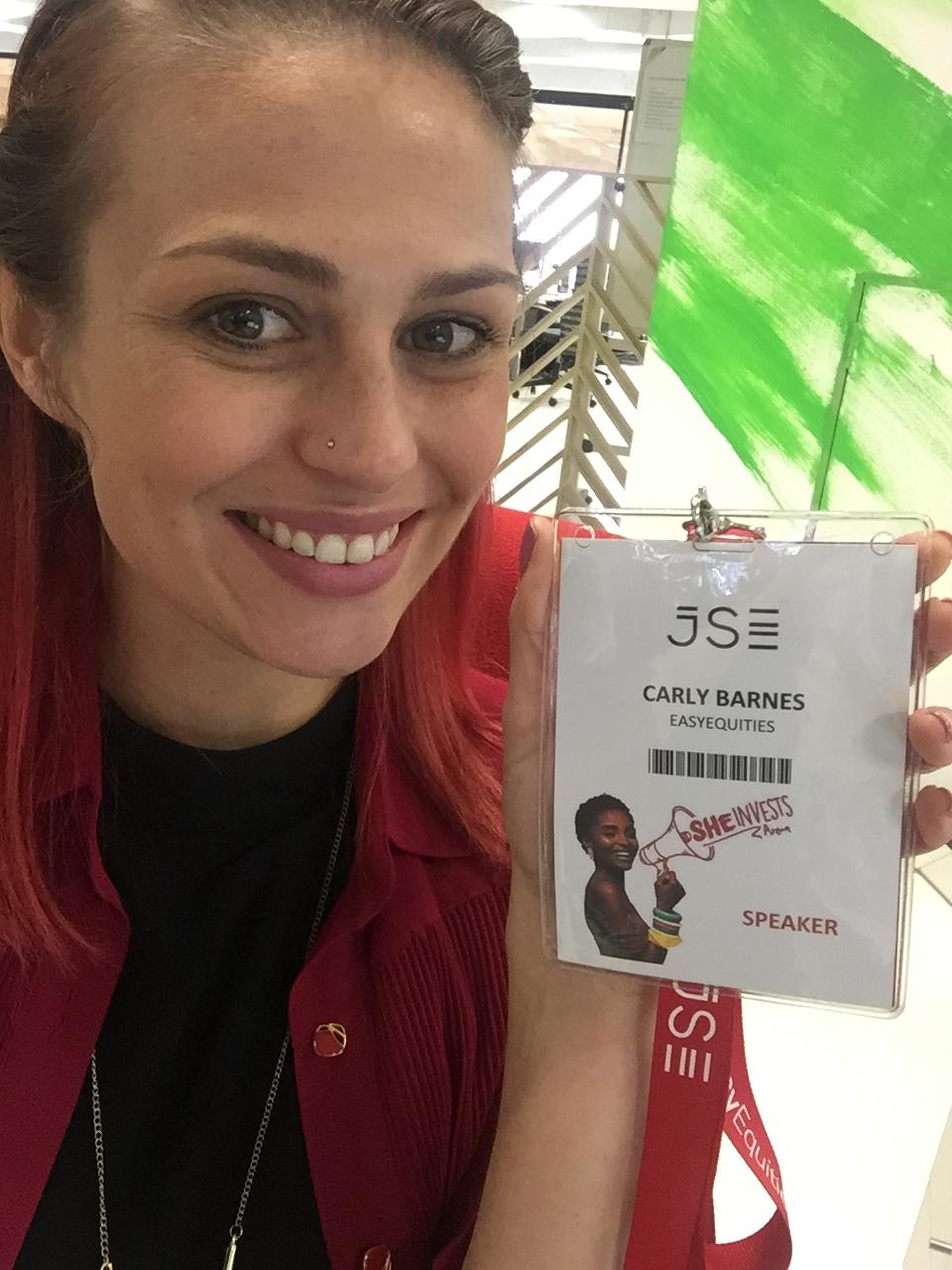 Give a girl the right shoes and she can conquer the world - I think Marilyn Monroe was on to something. Empowered with the right knowledge, access and community we can pretty much do anything. This was never more clear to me than on Saturday 4th August at the first #JSESheInvests event at the Joburg Stock Exchange.
There we were… a delightful mix of women of different ages, colours and levels of investment experience, who had come together from all parts of the country to learn more about our money and how to take the first or next step towards financial freedom.
I felt really proud to be part of the line up of strong, smart, inspirational speakers who are helping empower South African women to invest. Not having come from a financial background whatsoever, I shared a bit about my journey with EasyEquities and how it has shaped and changed my perspective on life, values and well… shoes! In the last 2 years I've gone from being @ShoeGalCarly to @ShareGalCarly, in a way that goes far beyond the Twittersphere.